Happy Place Popup Museum – Boston Edition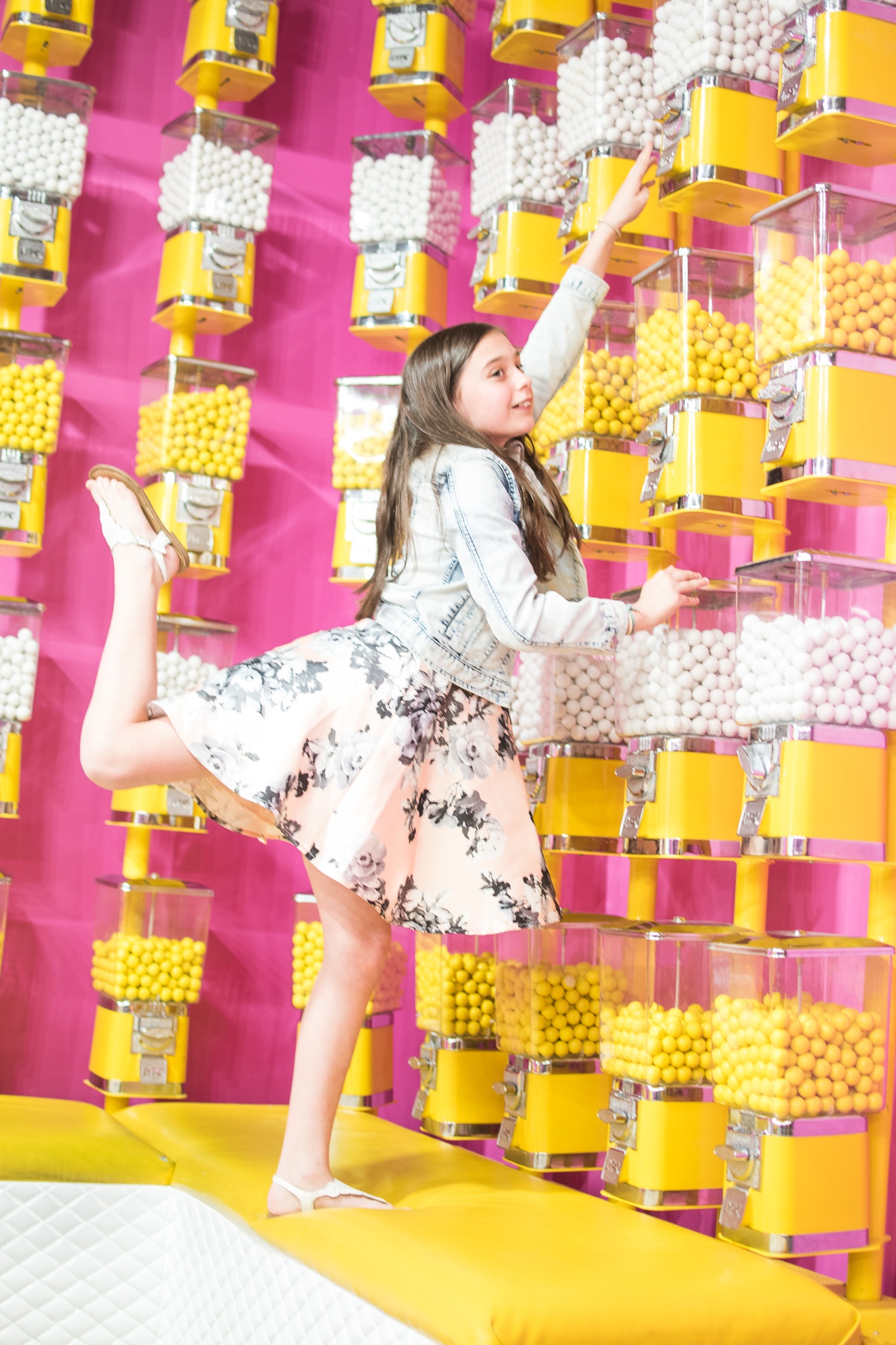 So there's this cool movement in big cities like LA and NYC that are making their way across America, basically pop-up museums that are fun and selfie central. When I say fun I mean for adults and kids alike. This gumballs above with my little Mary has been spotted across multiple influencer accounts, for good reason. What more fun in this generation than a place full of picture taking- memory making central. Let me tell you, vanity aside, we had a BLAST. Cookies, kisses, rubber duckies galore. Welcome to Happy Place! A fun spot to take the family, explore exciting rooms, and just feel good.
Let me tell you, with kids from teens to toddlers, it can be hard to find a place so fun that has the whole family smiling!
Ok. Let's dive in, I'll be honest, this is a very visual share. Lots of fun pictures to see, not much to explain. Except… we quickly learned that we're not allowed to stand on the cushions. Sorry Happy Place! Let's roll.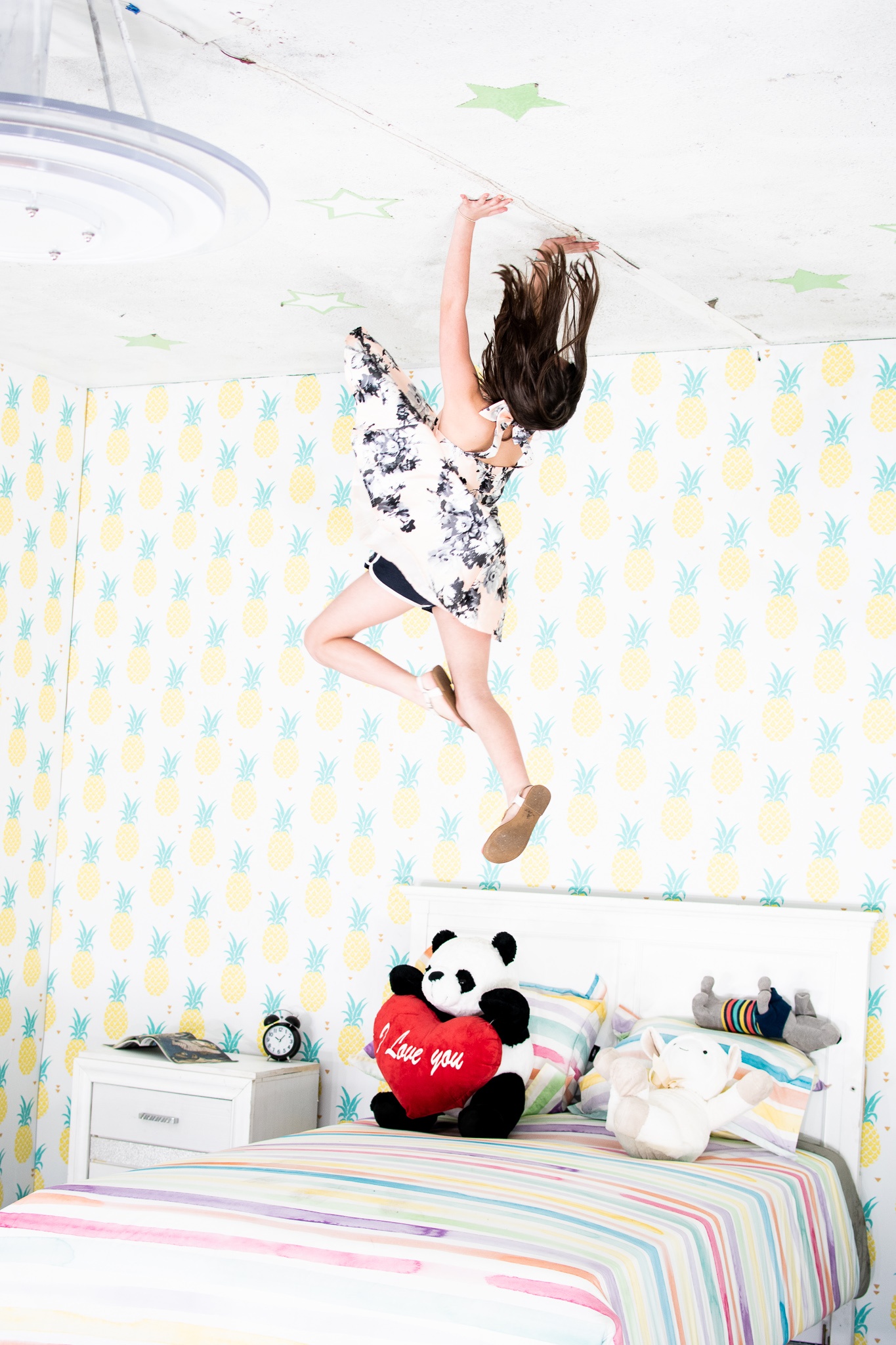 Flip Your Frown & Your Photo
Each room is a new experience, a place to make you smile, filled with staff happy to take a photo or assist. Even the least friendly staff are drowned out by the people around you happily waiting in line to make their own memories. I won't say who, but one of our family members entered, eh, not-so-glee. They left with a smile too. This was the upside down room, the photo is flipped of course. It's a wonderful place to play upon your imagination, and let your inner- child out.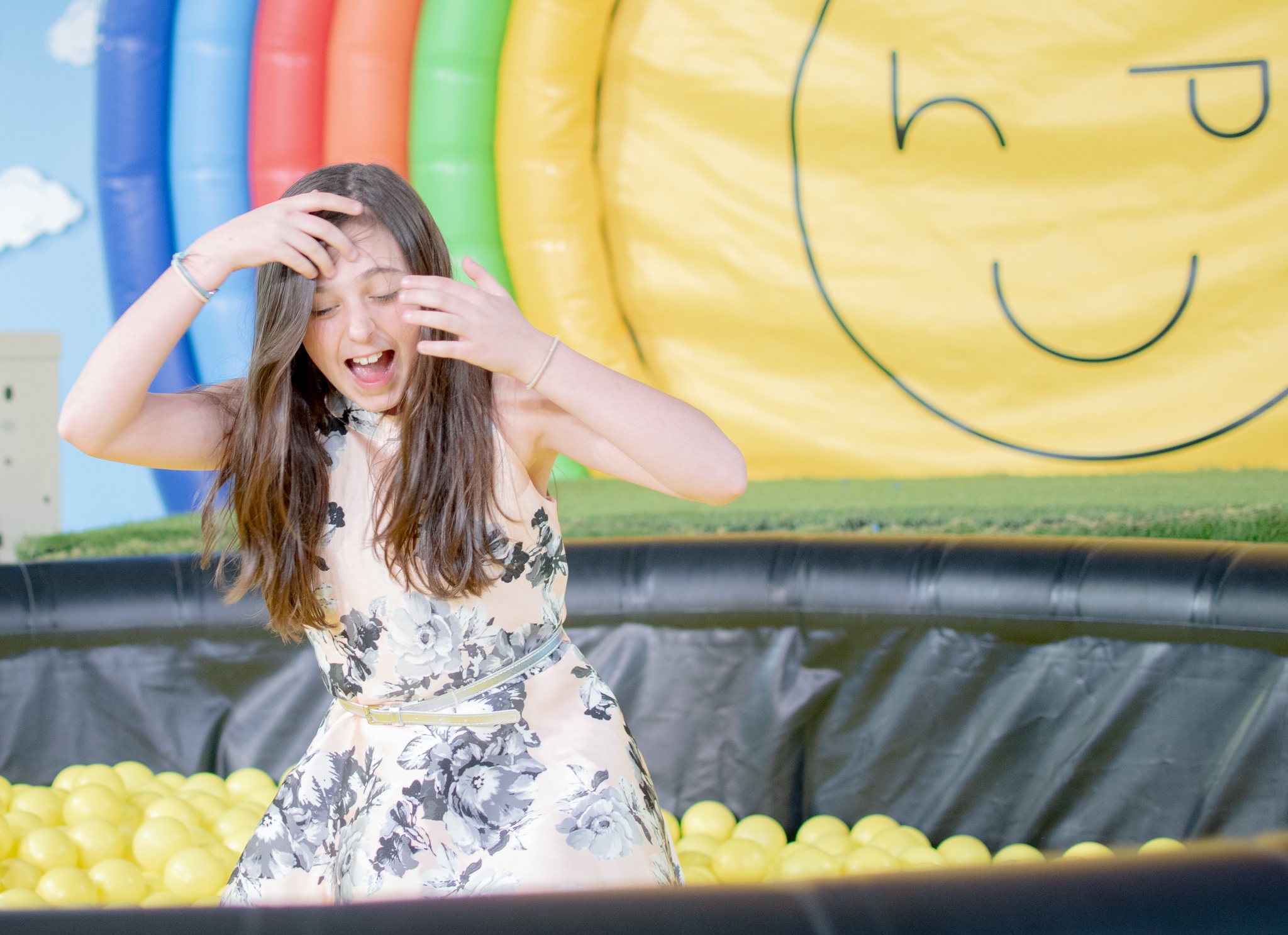 One of our favorite rooms for both adults and kids, was the leap into the pot of gold (or ball pit) that was just amazing. When was the last time you got to jump into a big pot of gold? The staff are all amazing at every stop helping you to take photos, whether you're using your DSLR camera, or your mobile phone; they've got you covered!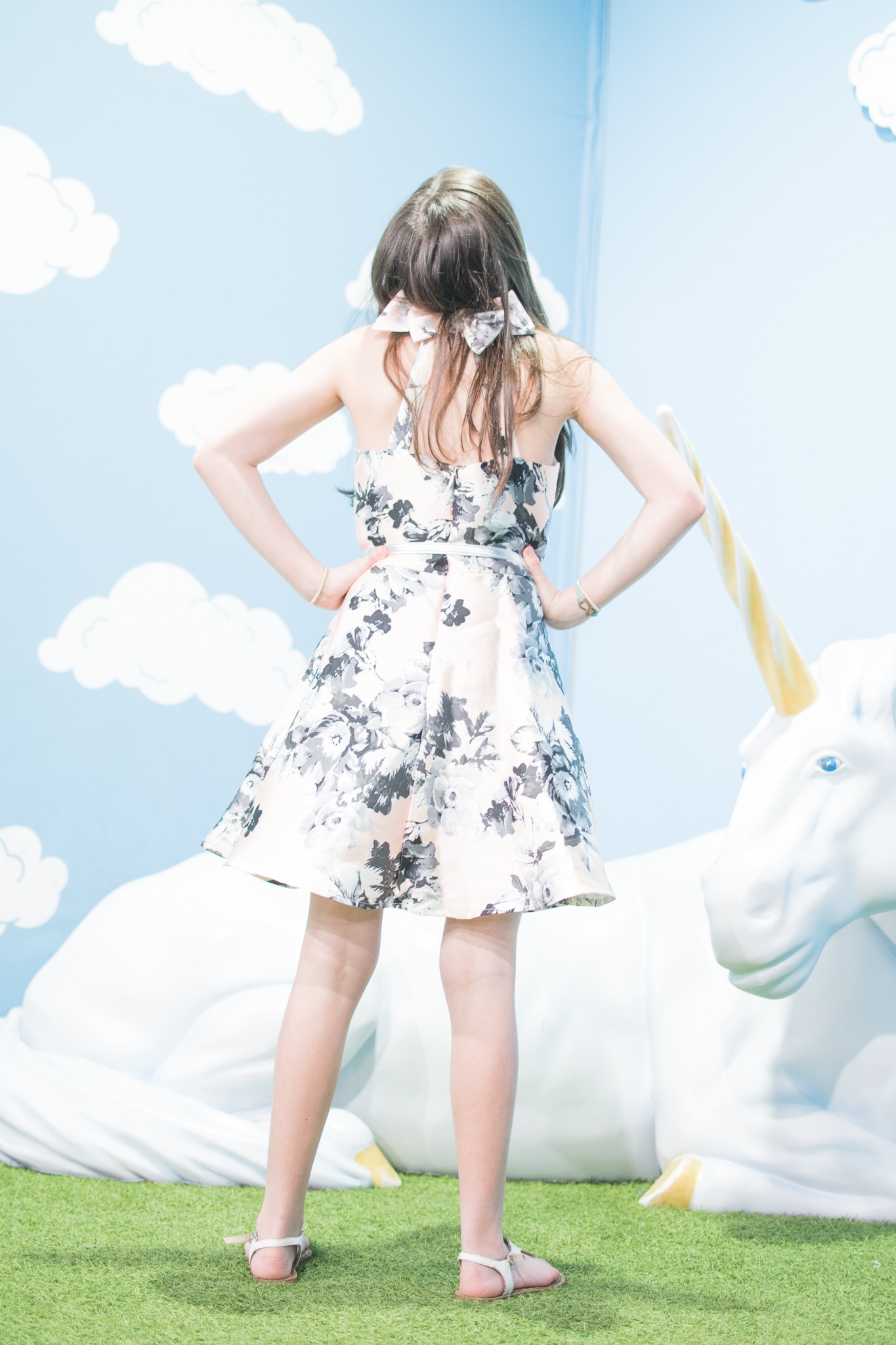 Now, we didn't want to spoil all of the rooms, but the final area is a must spill! The last room features a back yard with a lemon-aid stand where you can buy something to quench your thirst and grab some popcorn before you go. There's even a giant bubble you enter with flying confetti! The treats will cost you extra but they're worth the fun. From bubble gum, cookies, ball pits and more, The Happy Place is a must visit that won't disappoint!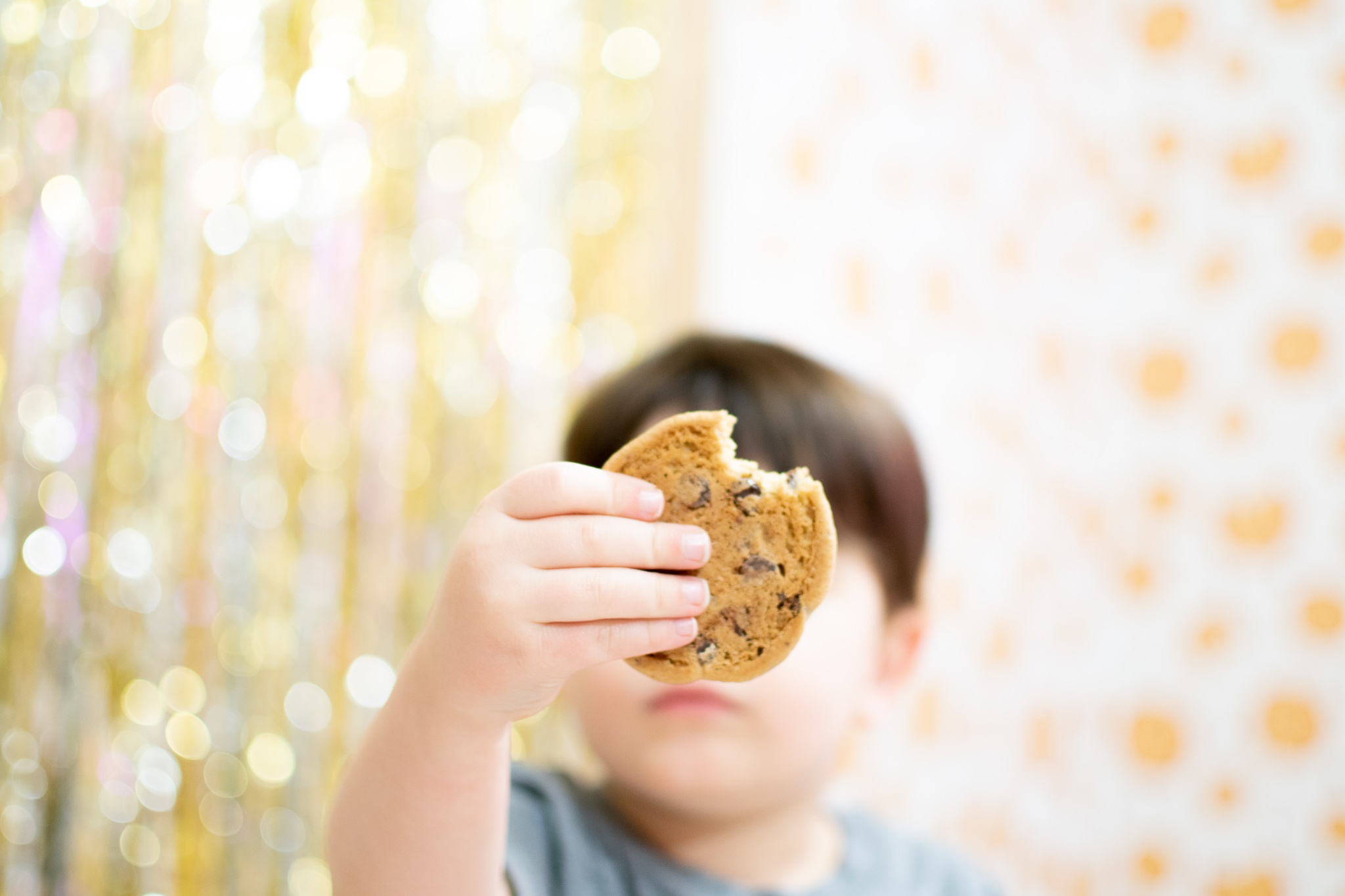 Buy your tickets before you go. Peak times may cost more.

Find parking before you go, some of the locations do not have parking in the facility they are using.

Don't stand on the pieces, be aware of the signage that .

Pick a spot in the back of the line if you can, you'll get more time to explore the rooms without being rushed from people behind you.

Have fun! This is one of the best experiences we have ever had.