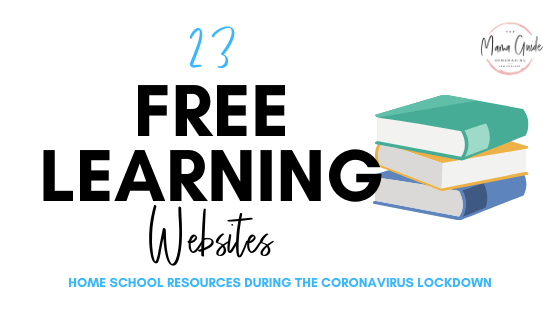 23 Free Learning Website Resources 
Hey mamas, sending my prayers and well thoughts. Right now we are learning a whole new world. Most of us at home with kids for weeks, months, or even the rest of the school year. Many of us are working from home, can't be home, but are trying to support our children the best we can with their studies. Thankfully, I am surrounded with a ton of teacher mom friends who have given me these resources to share with you.
Below are ALL FREE websites for you to support your kids in home schooling during this Corona Virus Pandemic. 
If you have any other sites you think can help moms, just like you, please email me at chelsey@themamaguide.com . Praying for you all, we will get through this together. As women, we are stronger together.