8 Creative Tips for Easy Amazing Halloween Tablescape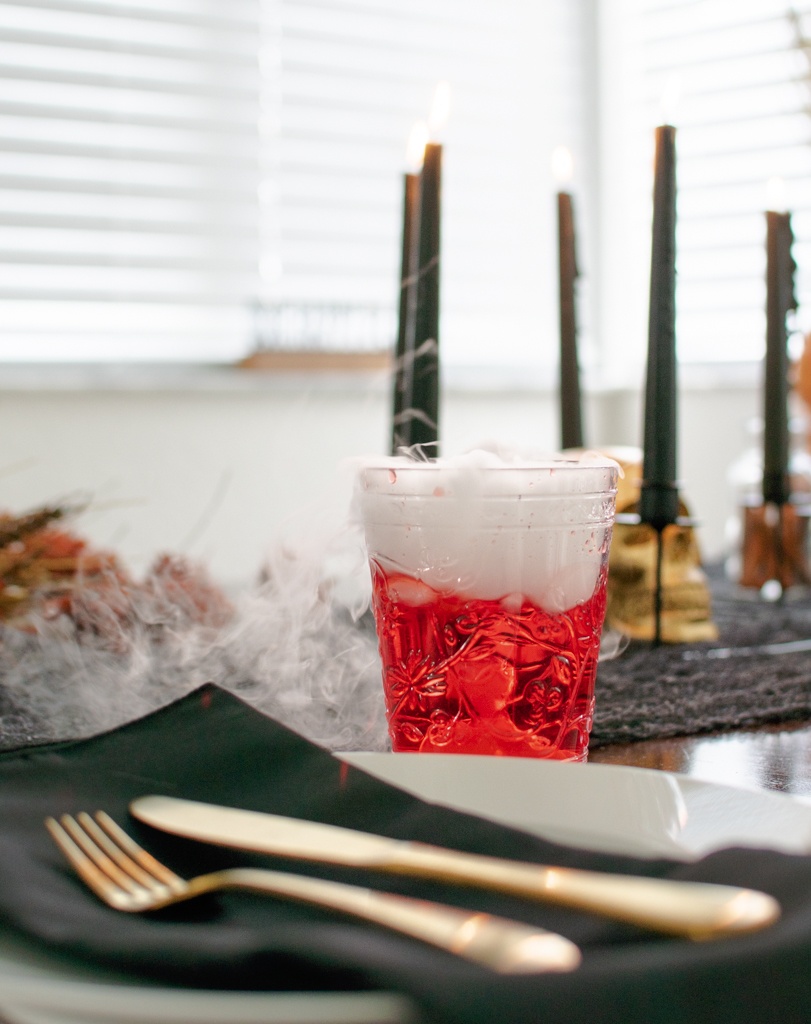 I absolutely ADORE all things Fall & Halloween. It's spooky, cozy, fun, and a little bit magical! Given the world now, and that we just moved to Florida! (More on that to come) We no longer have the backdrop of New England Fall to set the seasonal tone this year. That is why I put together the most magical Halloween tablescape to truly set the tone and transform the house. Plus, these were all affordable, quick, and easy. Enough said right? Onto the tips!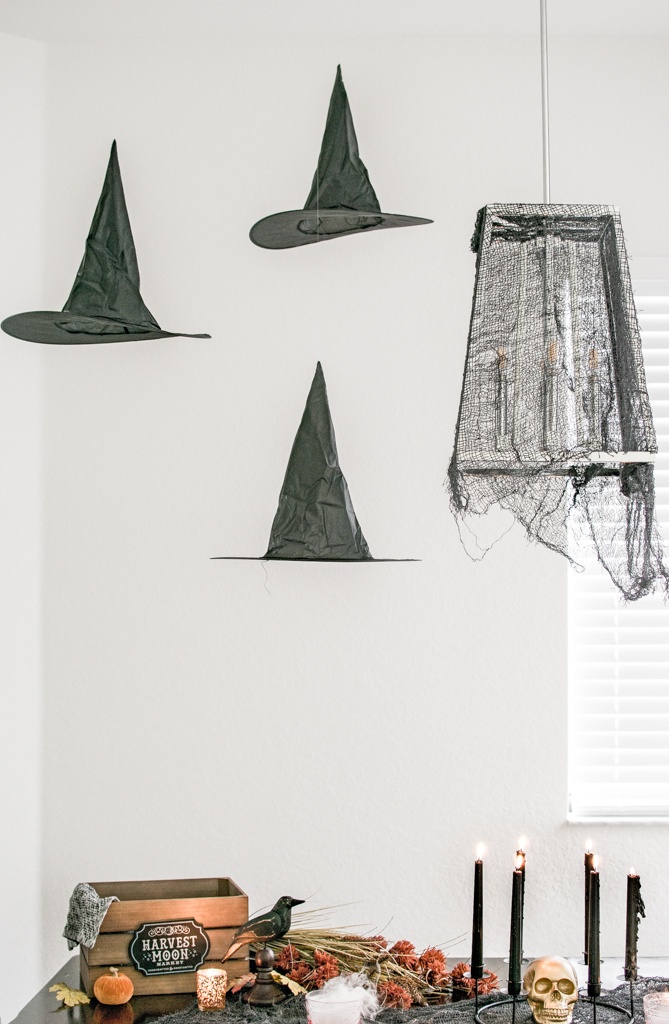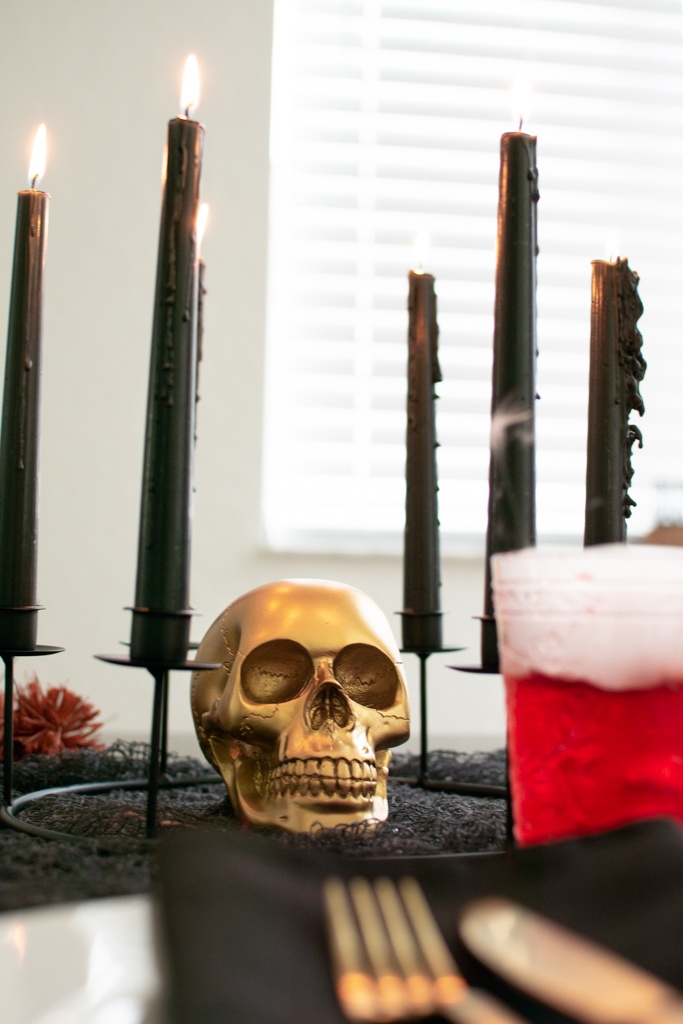 2. Go Classic With A Twist
Skulls and skeletal pieces have always been a Halloween staple, but now it's time to add a modern spin! Think of using gold skulls, or even velvet covered ones to brighten up your Halloween table. You can purchase this same gold skull HERE for under $15. This beautiful black candleabra is part of the Fall Decocrated 2020 box. HERE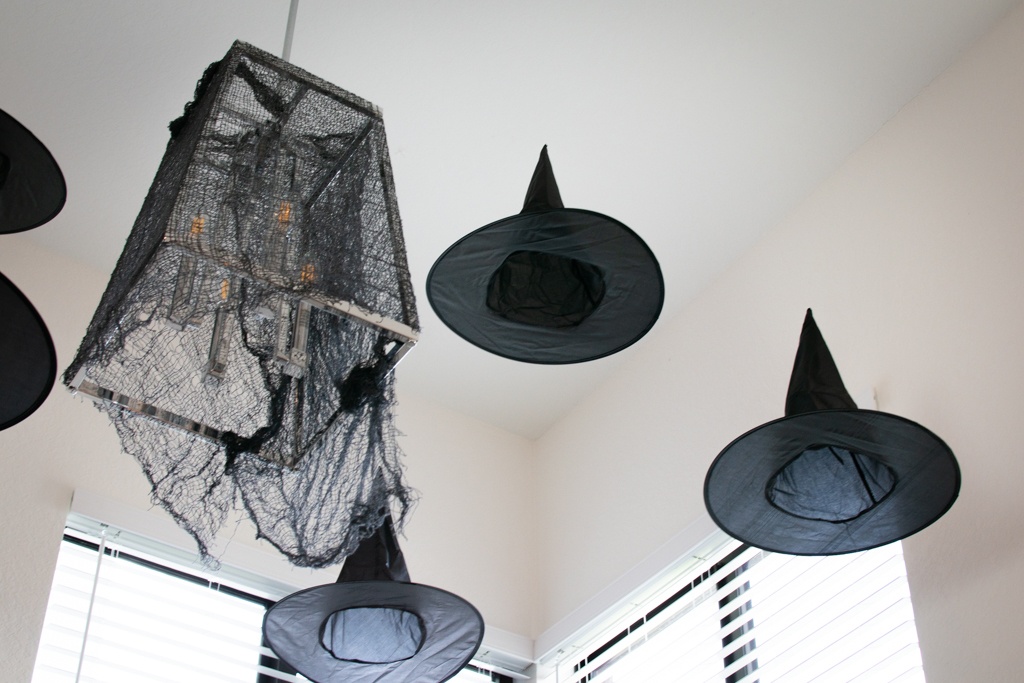 3. Use Black Cheesecloth For Easy Cleanup Webs
You can get really creative indoors with black cheesecloth in place of messy spider webs. Use them to cover light fixtures, span walls or windows, even across a table as a cloth or runner. Do be careful around light fixtures, never leave them unattended because of fire risks and do not place them directly on light bulbs or over an open flame. Safety first! I purchased a two pack of black cloths HERE for $5.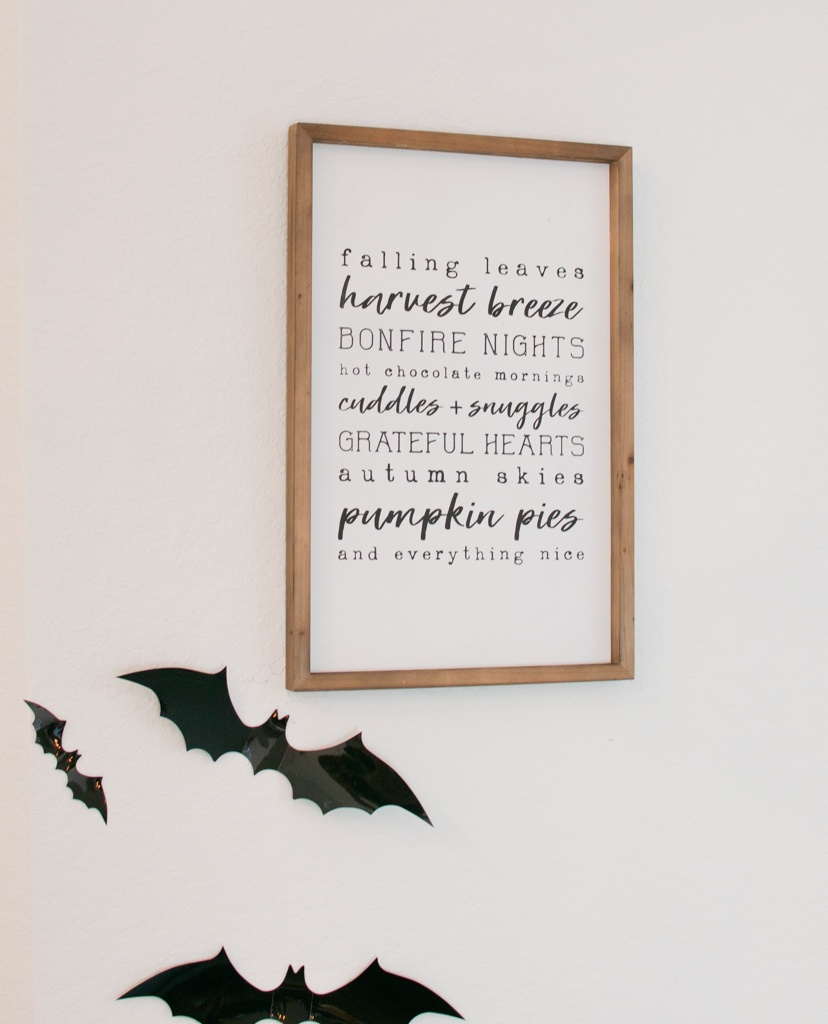 Temporary seasonal wall art is the perfect way to round out the decor in any space. This fall sign is available in the Fall 2020 Decocrated box, if you miss it you may find it available in the future in their members only shop! Skip the nails and use 3M Command strips for easy clean up. Decocrated is the easiest way to refresh your decor through the seasons, this wall art is part of the Fall box HERE .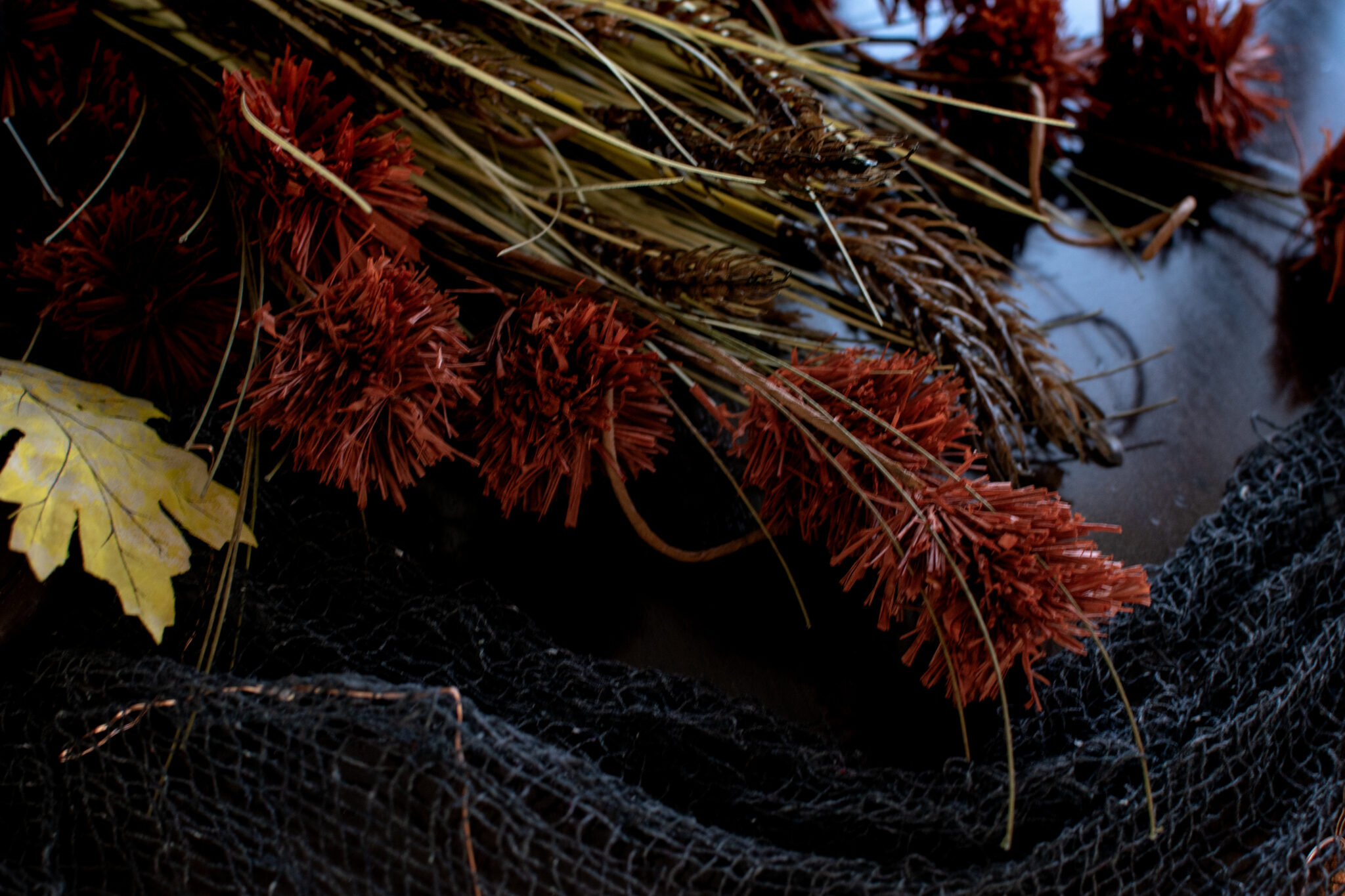 5. Faux Florals For Warmth
Though I always prefer fresh flowers, these picks from Hobby Lobby certainly add that perfect fall touch to any Halloween table. Select burnt oranges and dewy yellows for the perfect touch. I also LOVE adding in stems of faux wheat. They last longer, keep their color best too. Pro Tip- these floral stems are on sale every other week at Hobby Lobby so check their sale calendar before you go.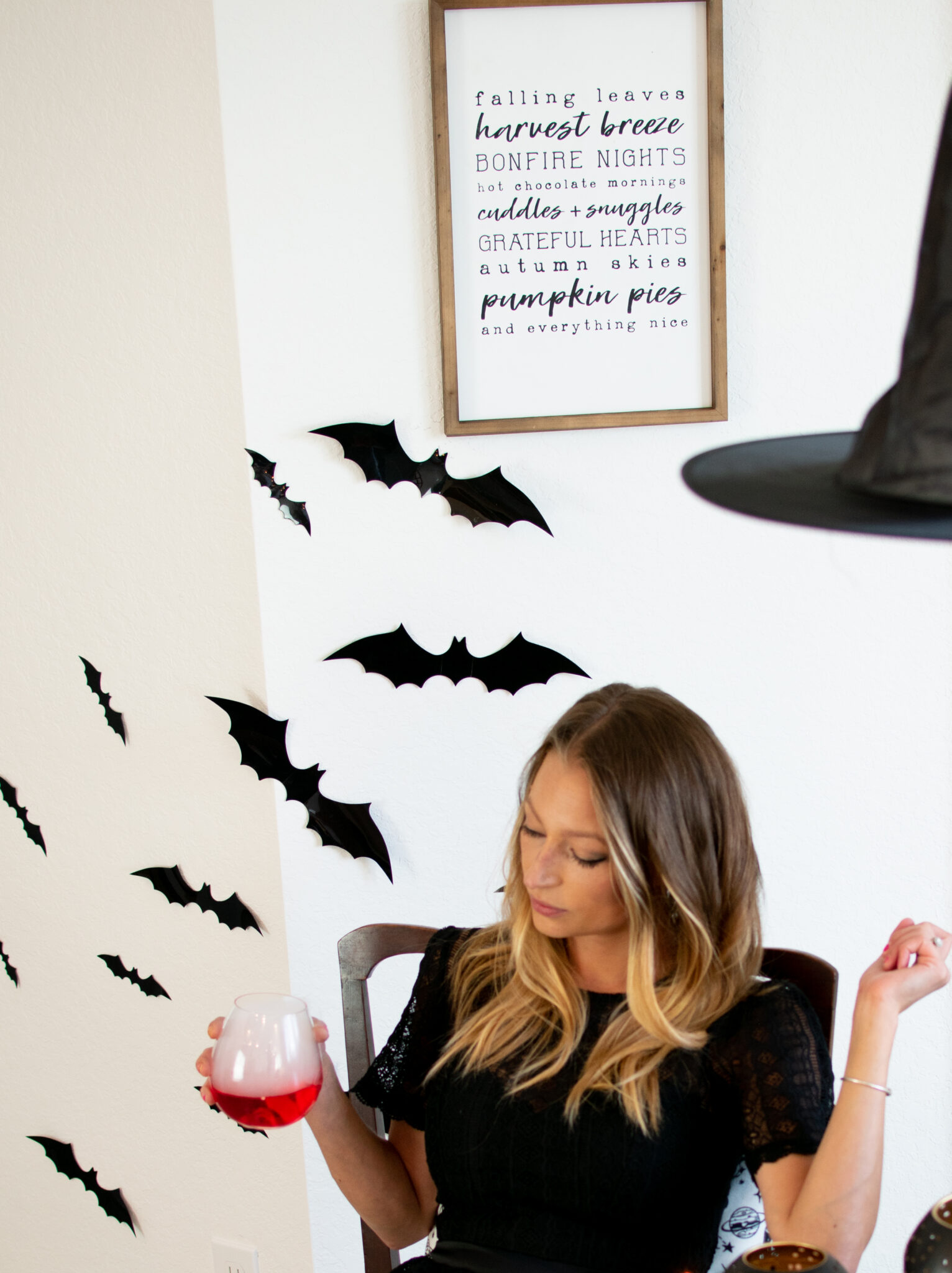 6. Get Batty – Don't Skip The Walls
Accent any wall or mantle with these adorable flying vinyl bats! Simply use small stickers to attach the assorted bats to make them appear as they are flying across your spooky space! The perfect touch to any Halloween decor, inside or out (under cover from harsh conditions of course). You can get your own pack of 48 bats HERE for under $7.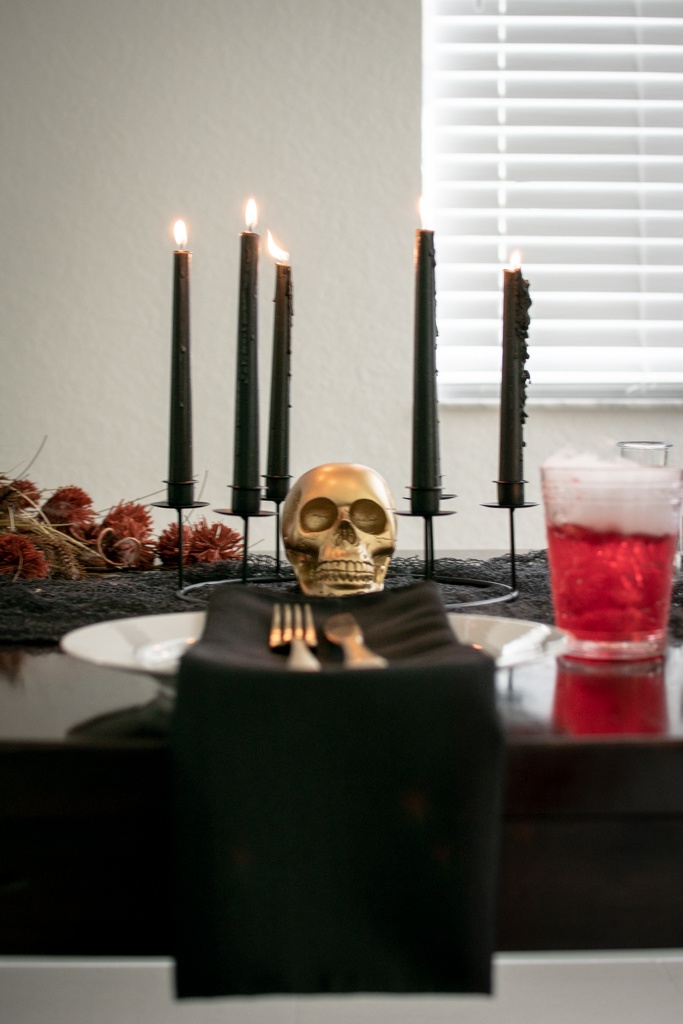 7. Tableware For The Wow Factor
Linens and flatware are the most affordable way to upgrade any tablescape or space. Updating your napkins alone can change the entire mood of a dinner party or decor. These black napkins are available for $11 HERE and the gold flatware/silverware is a great find at Walmart for just $25 HERE .  This beautiful candelabra is a part of the Decocrated Fall 2020 box HERE.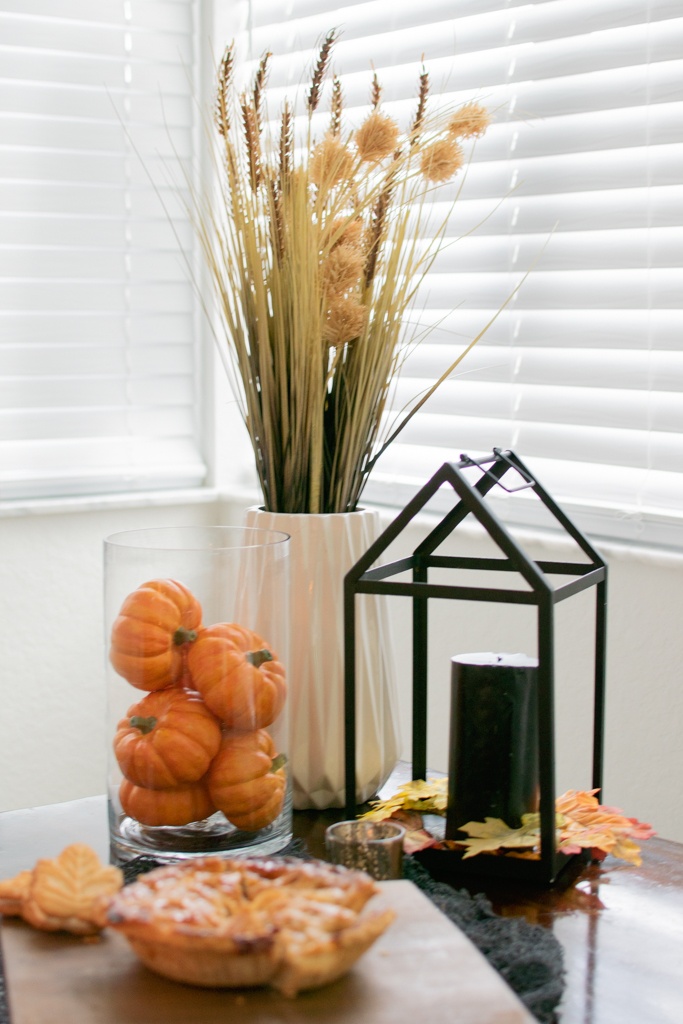 8. Create Height- Not Just In The Center