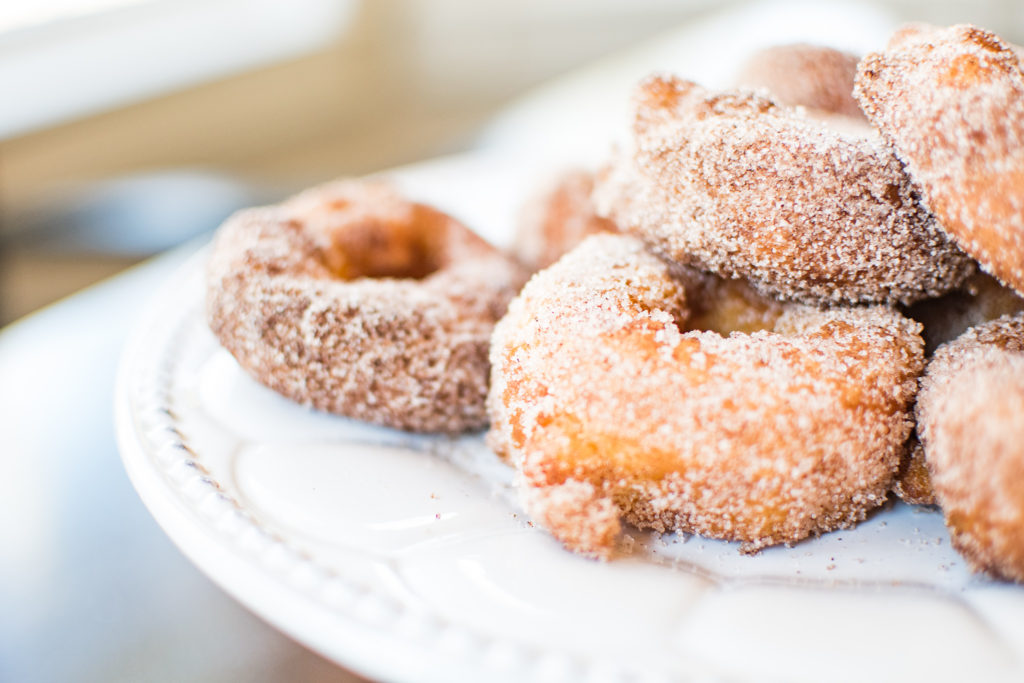 I get into these kicks, when I really love something and just keep making it. Lately, that's donuts. Sure I can make my favorite recipe that takes over a day to prepare… but I prefer the quick and easy route. Enter, 15 minute donuts using Pillsbury Crescent dough! You know those little blue tubes with the dough boy on front? Fry those up and they make delicious donuts. Especially when you cover them in cinnamon sugar. Here's how to do it.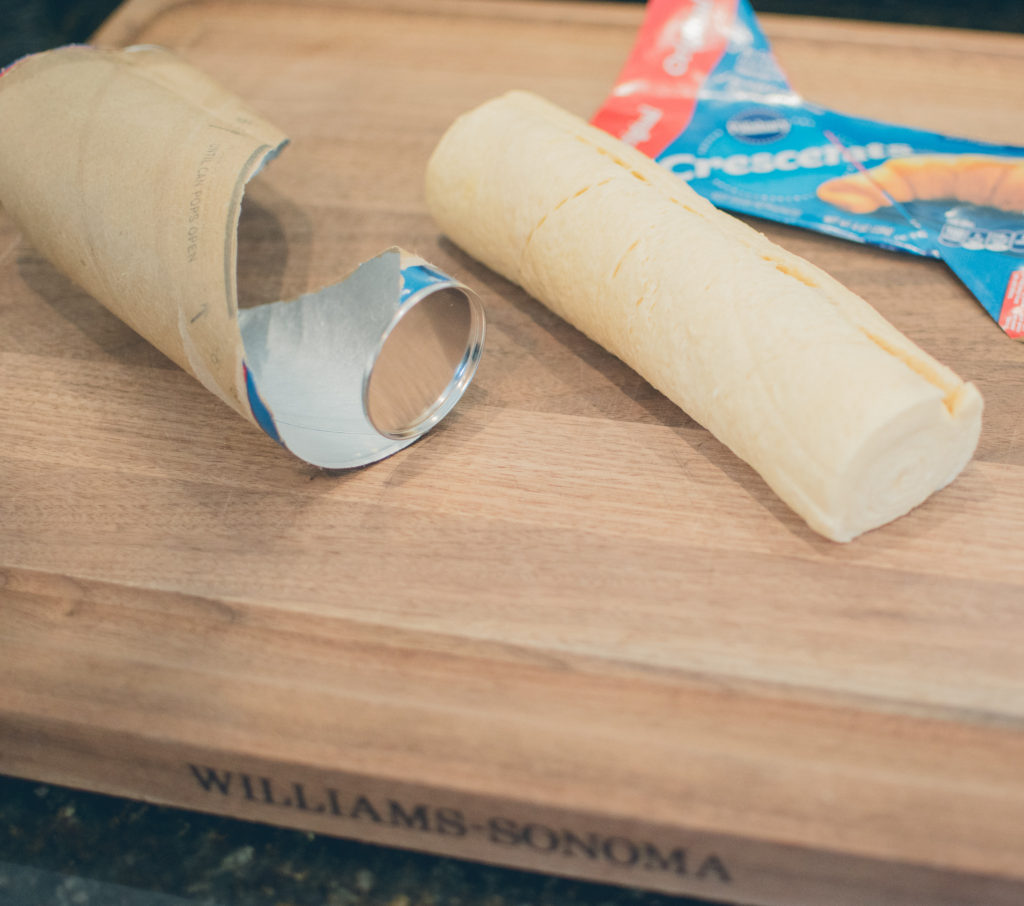 Make Your Donuts
Some people roll the dough out and use a cookie cutter to make the donuts… but that's a waste of time. Instead, just tear off the pre-cut sections, pull and shape them into 9 donuts (depending on the size of your crescent can). Told you this was easy. Then, heat your oil in a tall pan to medium-high heat. Your oil should be at least two inches deep, so add more oil to your pan if necessary. The tall pan will give you a little protection from oil splash, and help keep your kitchen clean too. (I hate oil splatter cleanup) You'll know the oil is ready if you drop some water inside and it splatters back.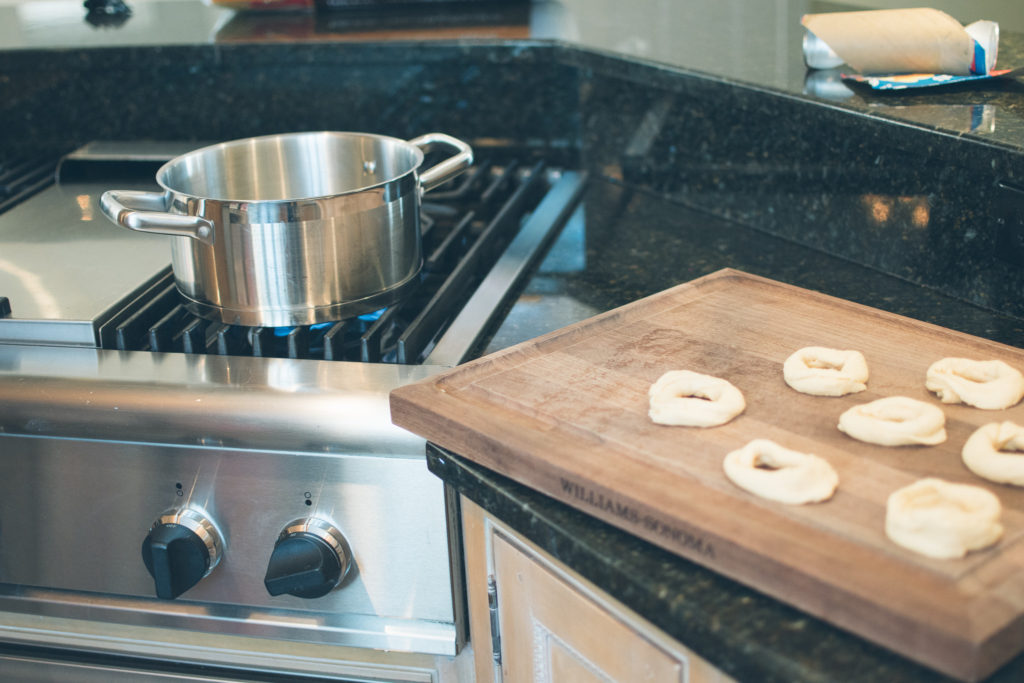 In a small bowl, mix together your cinnamon and sugar and set aside. Set a plate aside with paper towels to rest freshly cooked donuts as well. Have something ready to pull the donuts out of the hot oil, like a chopstick or skewer. Drop your donuts in two or three at a time, overcrowding the pan cool the oil down too much and you'll have soggy donuts.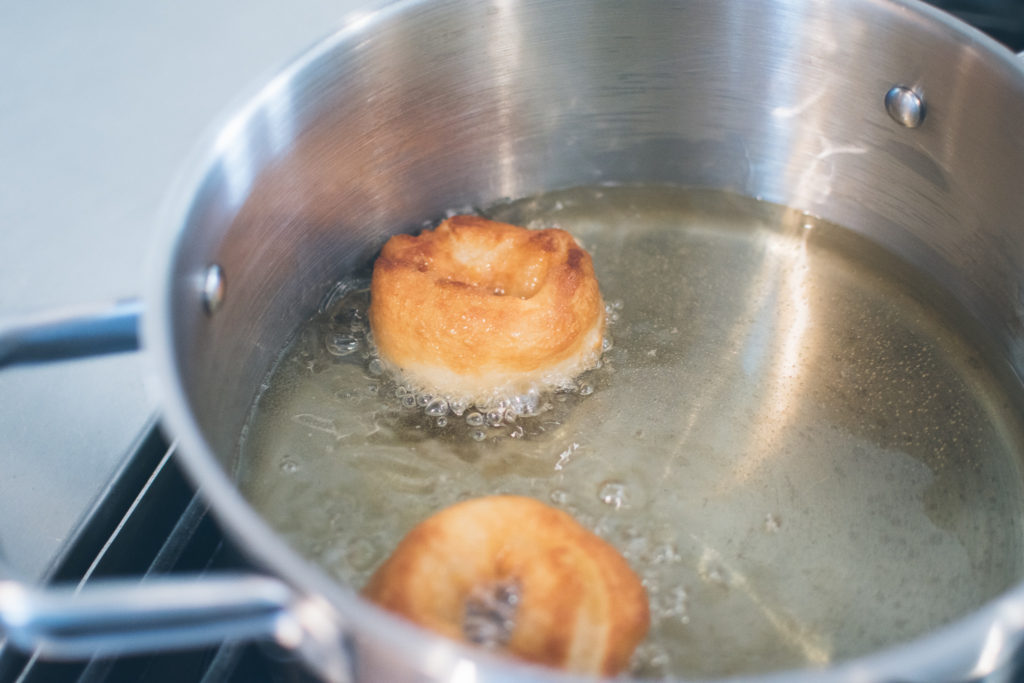 Cook for 1-2 minutes until the donuts turn golden brown, then flip them to cook the other side. Just look how delicious they look! Remove them from the oil quickly and set aside on a plate with paper towels to soak up excess oil.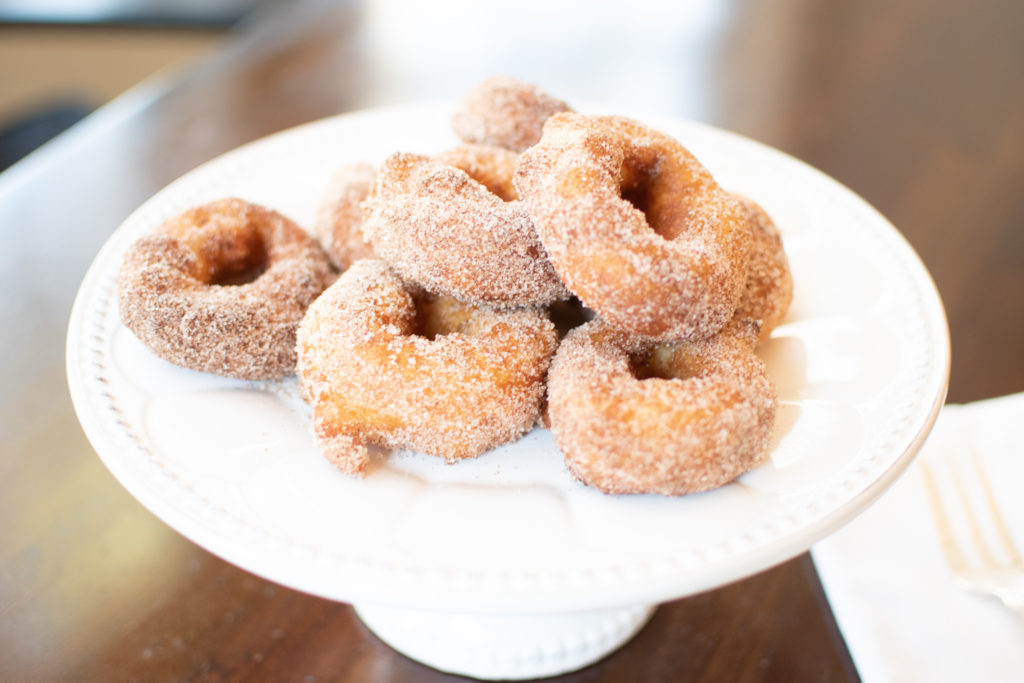 Let your donuts rest about a minute before coating them in your cinnamon-sugar mixture. All in all, the whole recipe takes no longer than 15 minutes! Serve these delicious little donuts right away, they don't keep for more than a day. Also, check the temp before feeding to littles in case hot oil is trapped inside!
Happy Snacking!
[cooked-recipe id="1078″]