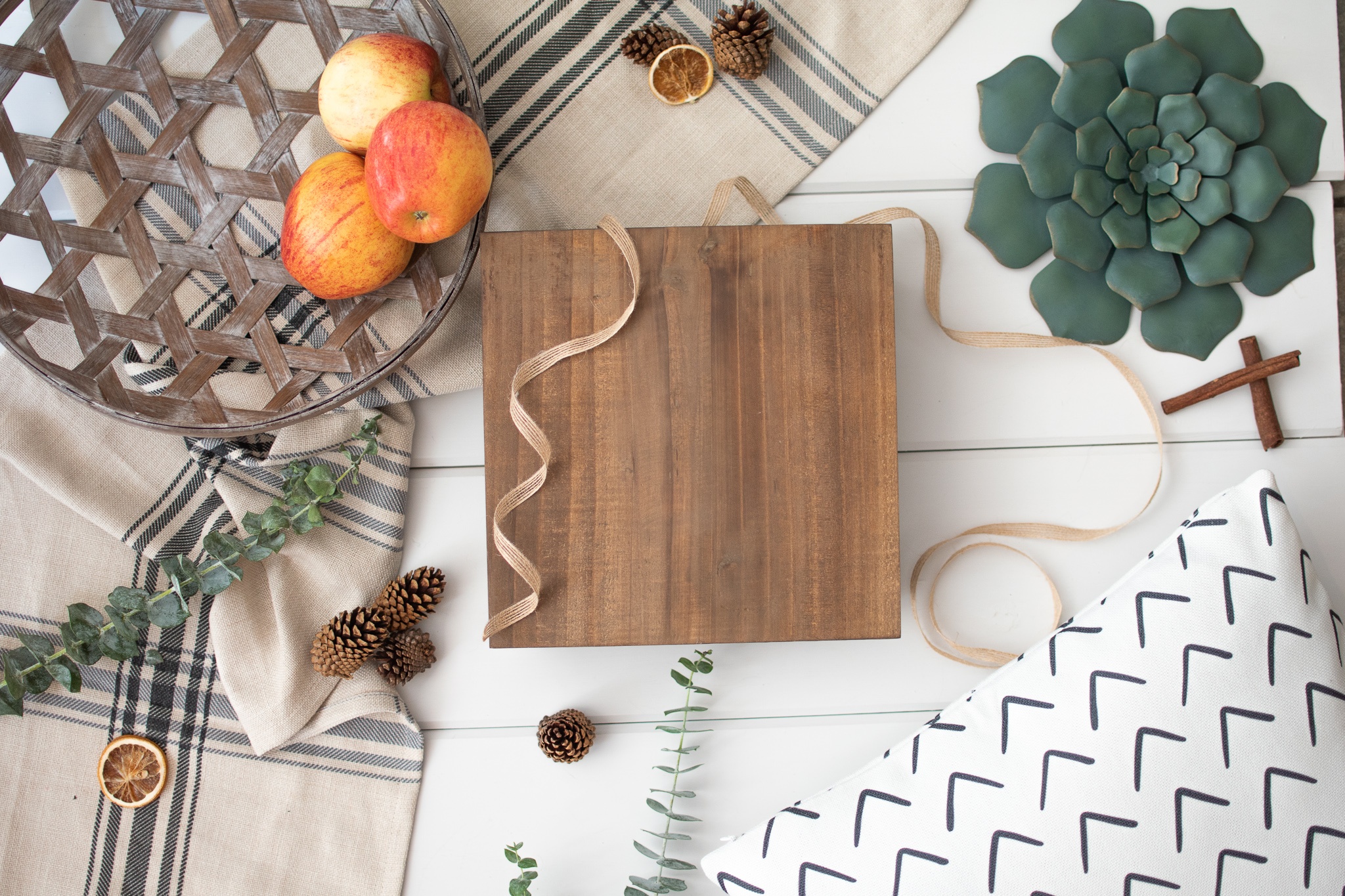 Fall decor is the staple season for a reason, it's warm and cozy. Comfort is our general favorite across the board, you see fall spike across Pinterest and magazines galore! But how do you bring that beautiful elegance and warmth into your home? The first place you need to begin is your tablescape, settings, linenes, and more. The biggest questions I get for home decor are how do I place items without looking cluttered? What pieces do I use for a cohesive flow? How do I even get that magazine worthy look on a budget?  
Before we begin, I am excited to share with you that this season's fall decor is brought to you by Decocrated, an amazing home decor subscription box that I love. Each season you receive hand crafted pieces right to your door that refresh your home through the your home. I love Decocrated because they take the guess work out of home decor, and save you a budget-load that you couldn't replicate in stores. 
Don't miss the full unboxing of this Fall's Decocrated box & Coupon Code below!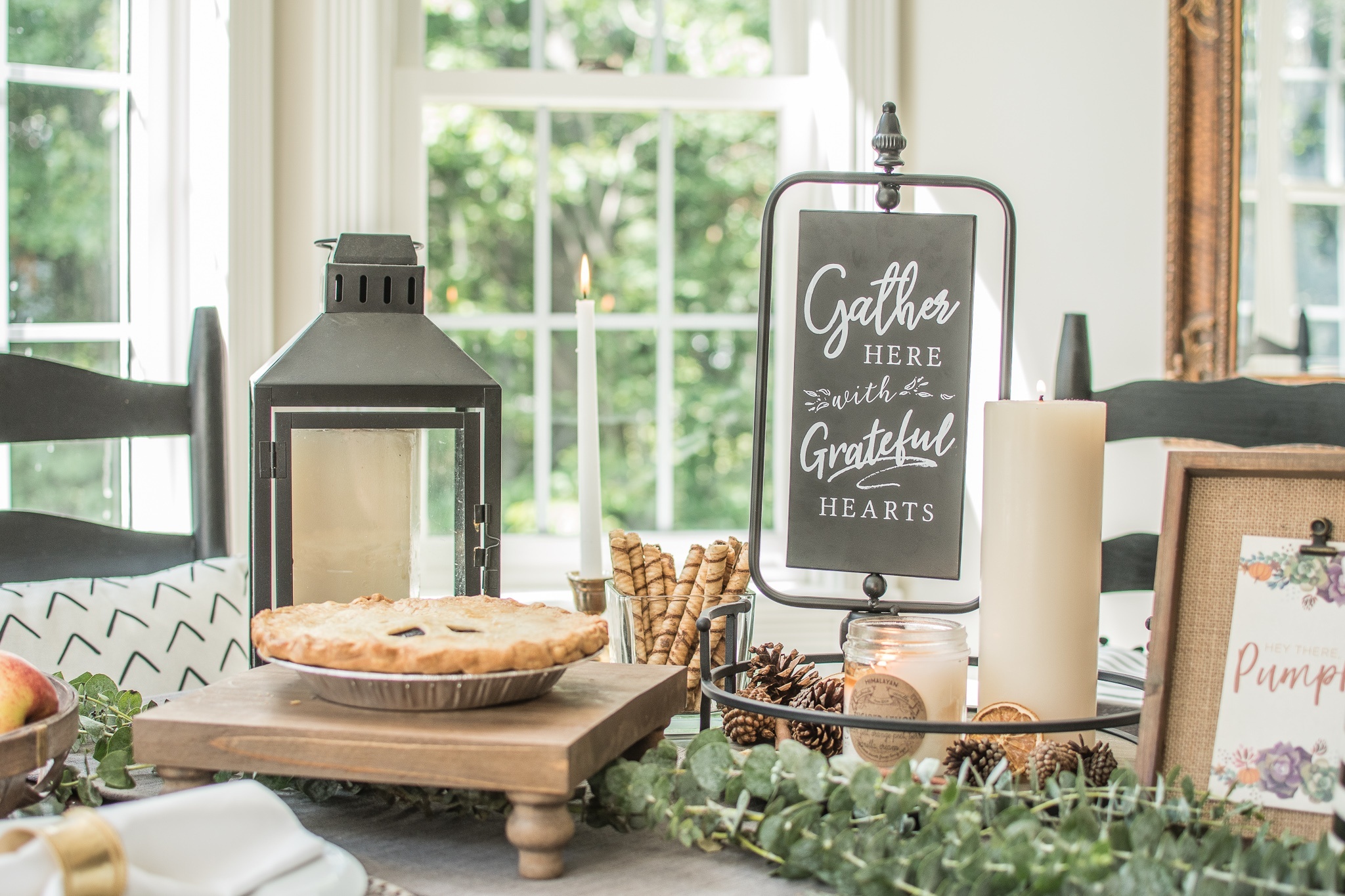 They always say there aren't any rules to decor, but what about something to guide you along the way? Especially with tablescapes, it can be hard to find a good balance of functional decor and knowing where to place items. I stick to the same general decor rules for my placement that will help your create the same beauty in your home. You'll hear me say these time and time again, but they really do help for even the most seasoned decorators. First, MIX ELEMENTS. Make sure you have a variance of metals, woods, glass, greenery, and linens. Add warmth, tables that are too pristine, sterile, or perfect don't scream cozy or fall. Use napkins, table runners, candles, and even a few pillows for your seating to make your table inviting. Heights should always vary, and keep items to odd numbers. Ok, now to the pretty details. But first!
Can you spot this season's Fall Decocrated items? Take a guess and see if you're right in the unboxing below.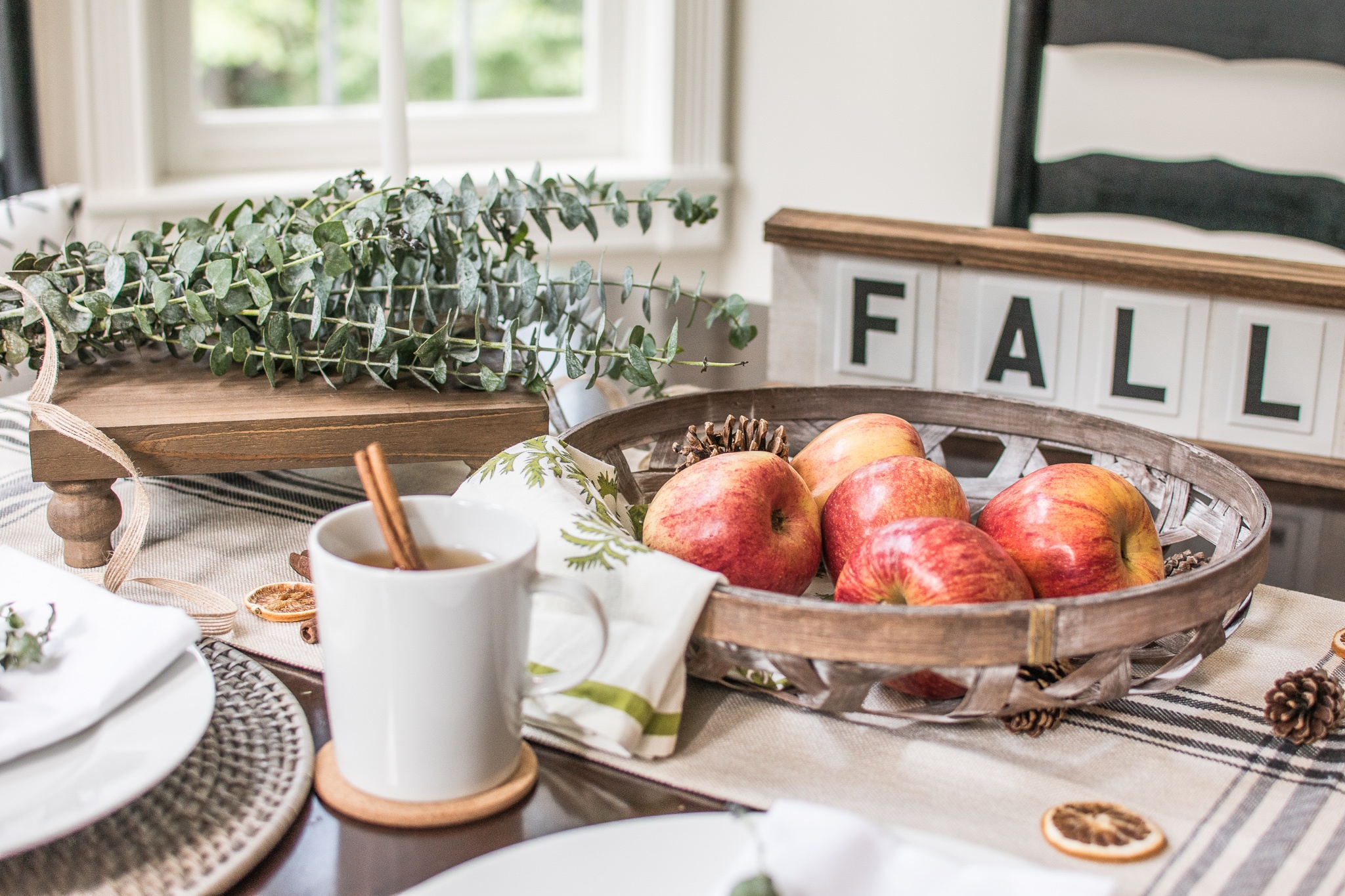 Ever wonder if your placement looks cluttered? There's usually one culprit to that, using too many small pieces. Luckily, tablescapes are easier because you focus on a centerpiece, and work your way out. Don't be afraid to go larger with items on the table so long as you can still functionally serve a meal. To start, I always lay a table runner, and then my place mats. This will give you your first indicator for what room you have left for decor. Then, add your centerpiece. This doesn't always have to be in the middle! This season I made use of the empty end of our table to draw the eye into the end of the room and make the space look larger.
Another tip, think of your items like a mountain's peak. Place the largest items first, then add the remaining pieces around scaling downward in size. This gives the eye a chance to see each item, and filling the space without clutter. It will also help you indicate whether you need an additional larger or mid sized piece to balance your table.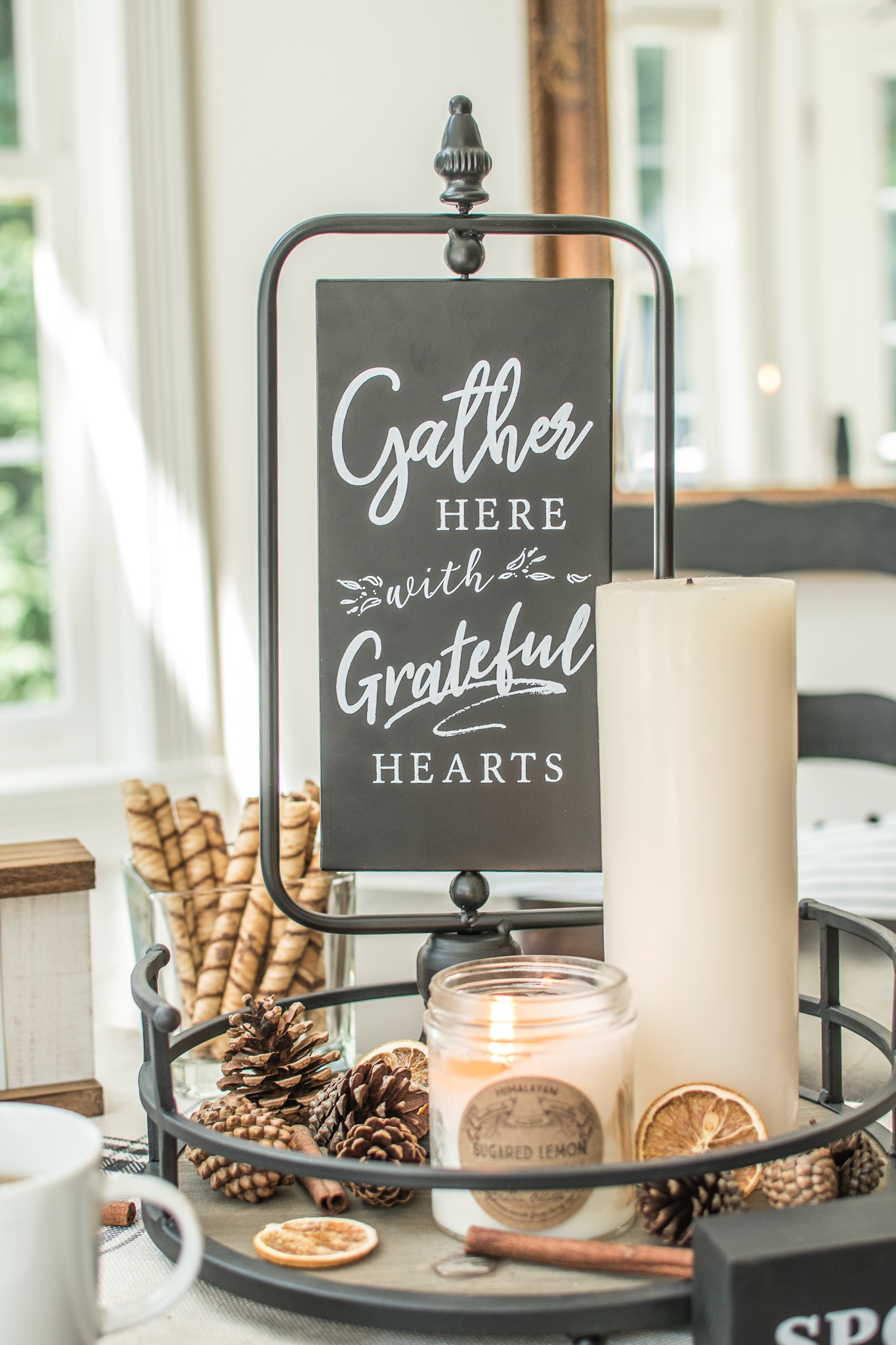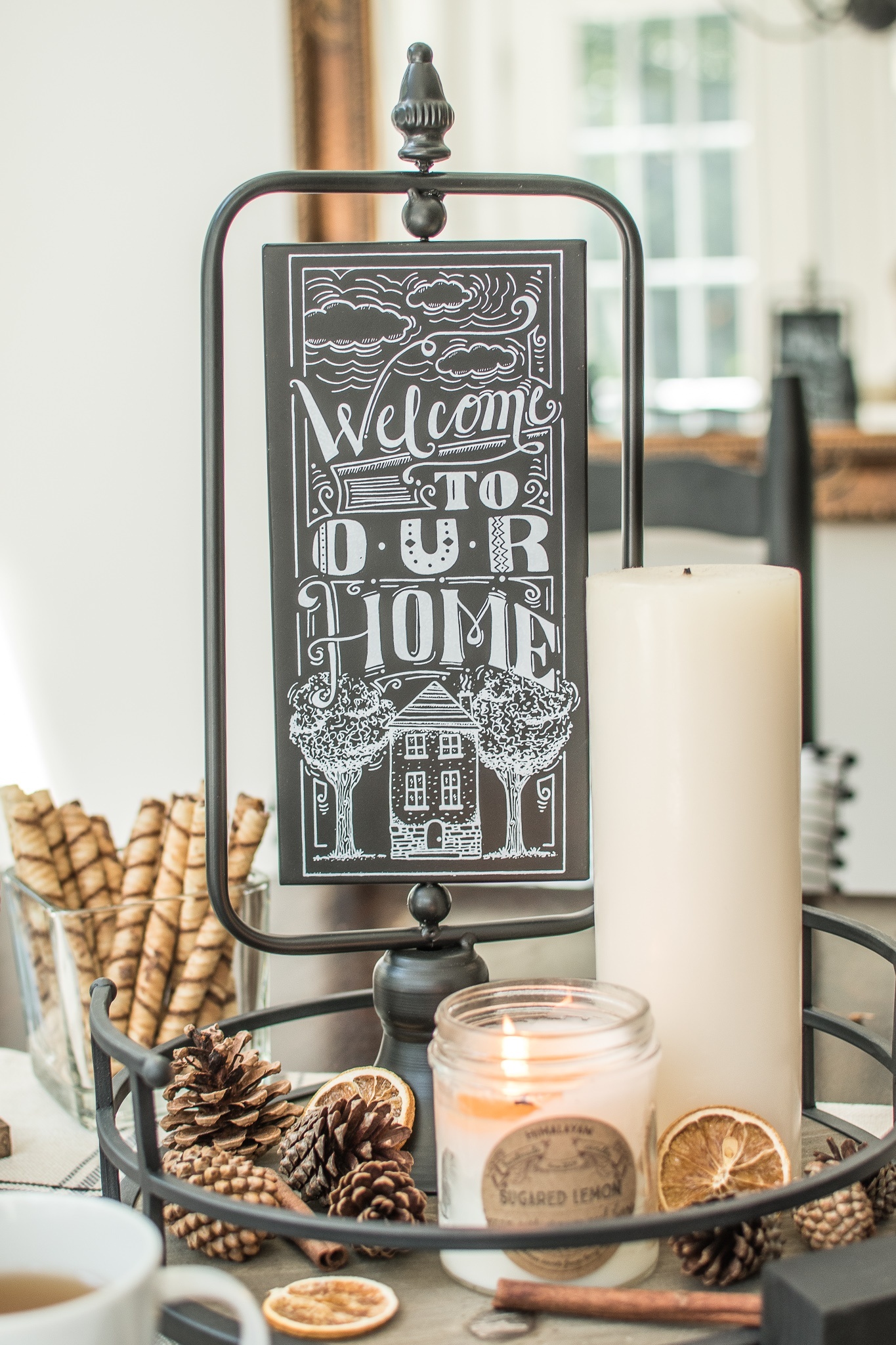 Using signs and trays are the perfect way to add an anchor, or to act as a centerpiece for your tablescape. These are especially great for smaller tables because they condense decor, while filling the space. This tray is from the 2018 Fall Decocrated box, which can be found for a limited time (watch the unboxing video for this secret tip) and the reversible sign is exclusively in this year's fall box.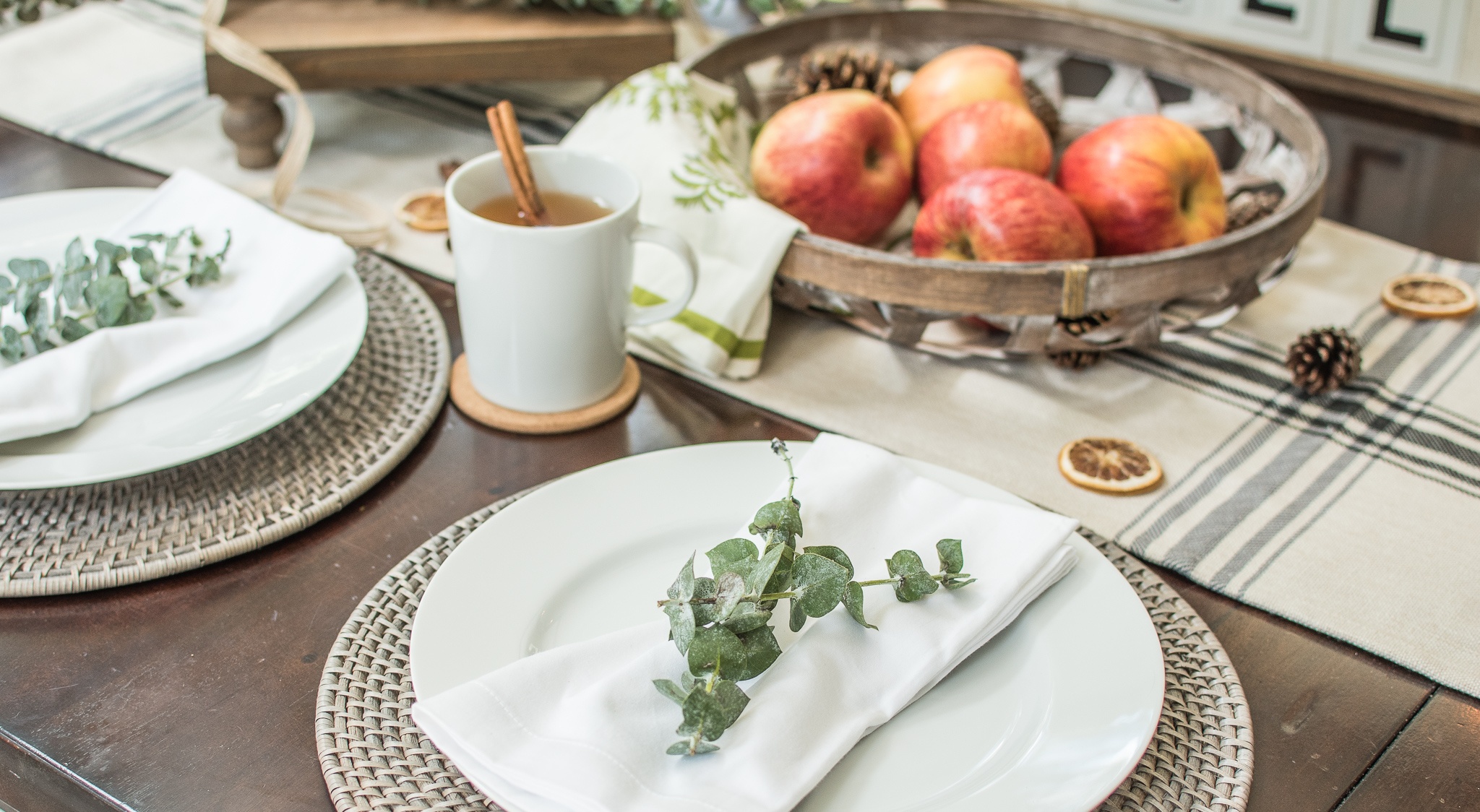 The second biggest question I get asked is how to decorate for the season on a budget. I'll let you in on a few of my secrets to keeping my home beautiful all year long, without it taking a dent from my budget. 
1. Invest in neutral colored staples such as plates, napkins, runners, and place mats. White plates are a perfect choice because they can be dressed up, or down. They compliment any setting or room, and of course they also make your food POP! This gives way for your interchanging pieces to shine as well, without replacing the entirety of your table decor. 
2. Linens can be found at the best stores, for less. I frequently check sale and clearance sections of my favorite stores such as Crate & Barrel and Pottery Barn. Filter for the lowest priced items first, and you'll find staples for your tablescape at amazing prices. 
3. Decocrated is my best kept budget secret because they send about NINE items, for $79.99 a season. That is just a little over $8 a piece! You can't find those prices even at a TJ Maxx even. Plus their quality is super durable, again, hand crafted pieces for a steal.  
4. Make your own napkins and linens. I have a great easy tutorial for beginners HERE. You can use this technique for all of your table linens, even runners, for a steal of a deal. 
5. Lastly, keep an eye out before the season strikes. Usually stores will clearance items after season, but the best time to find a good sale is just before the turn of the calendar. I use this same secret for almost everything I buy for our home.
Decocrated Fall Decor Unboxing
This season's Fall Decocrated box inspired my whole tablescape, but I love the pieces throughout my entire home! You hear me rave about them a lot because they make decor so easy for me. Plus. they keep my home beautifully refreshed. Check out the video to see each of the pieces in this season's 2019 Fall Decocrated box and get even more tips for decor! What are your favorite pieces? Use code CHELSEY10 for $10 off your first box at Decocrated.com
Follow me on Instagram HERE for more photos to inspire your home and make sure to subscribe to The Mama Guide for more easy ways to manage the home, make more time for you and what you love. 
If you have more questions for me or would like to see something on the blog, email me at chelsey@themamaguide.com I love to hear from you all and can't wait to talk to you soon!
Xo,
Chelsey