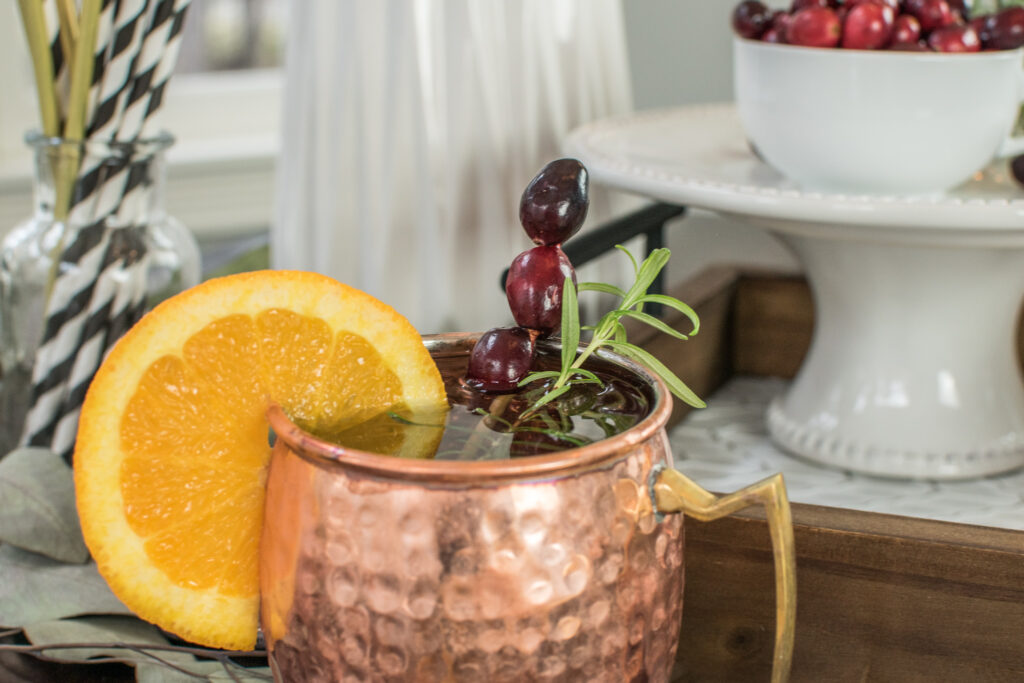 Easy Holiday Cranberry Orange
Moscow Mule Recipe
Moscow mules are a staple for our holiday parties, because they're easy, enjoyed by everyone, and they are always a party hit. Whether you're throwing a quick little dinner party, or make a big batch for a crowd, here's how to make a smash at your next gathering! Plus, no fuss hosting tips to make your drink serving a breeze. Let's go!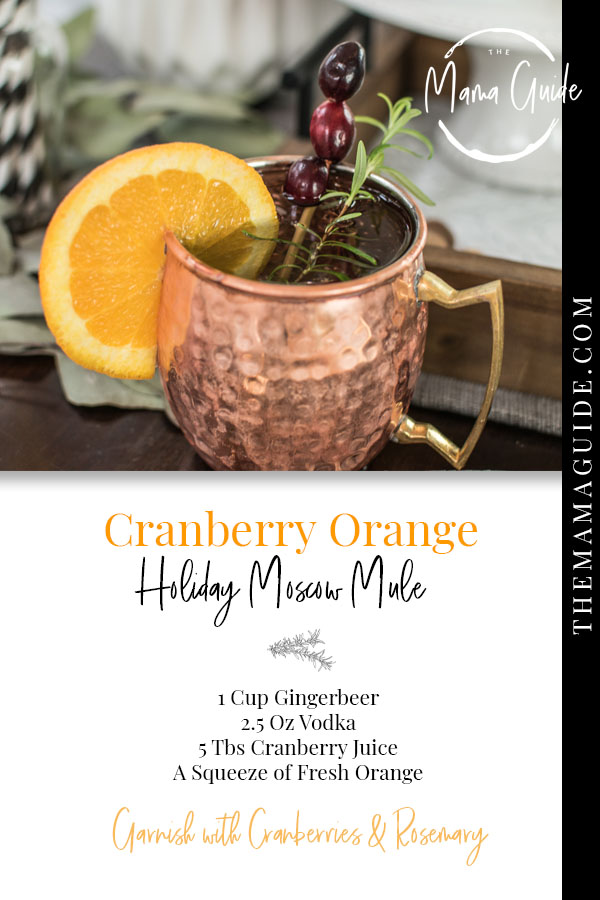 Stress Free Tips For Serving Your Holiday Mules
– Garnish glasses before guests arrive
– Set up an easy refill station
– Get creative, display garnishes in ways that serve as decor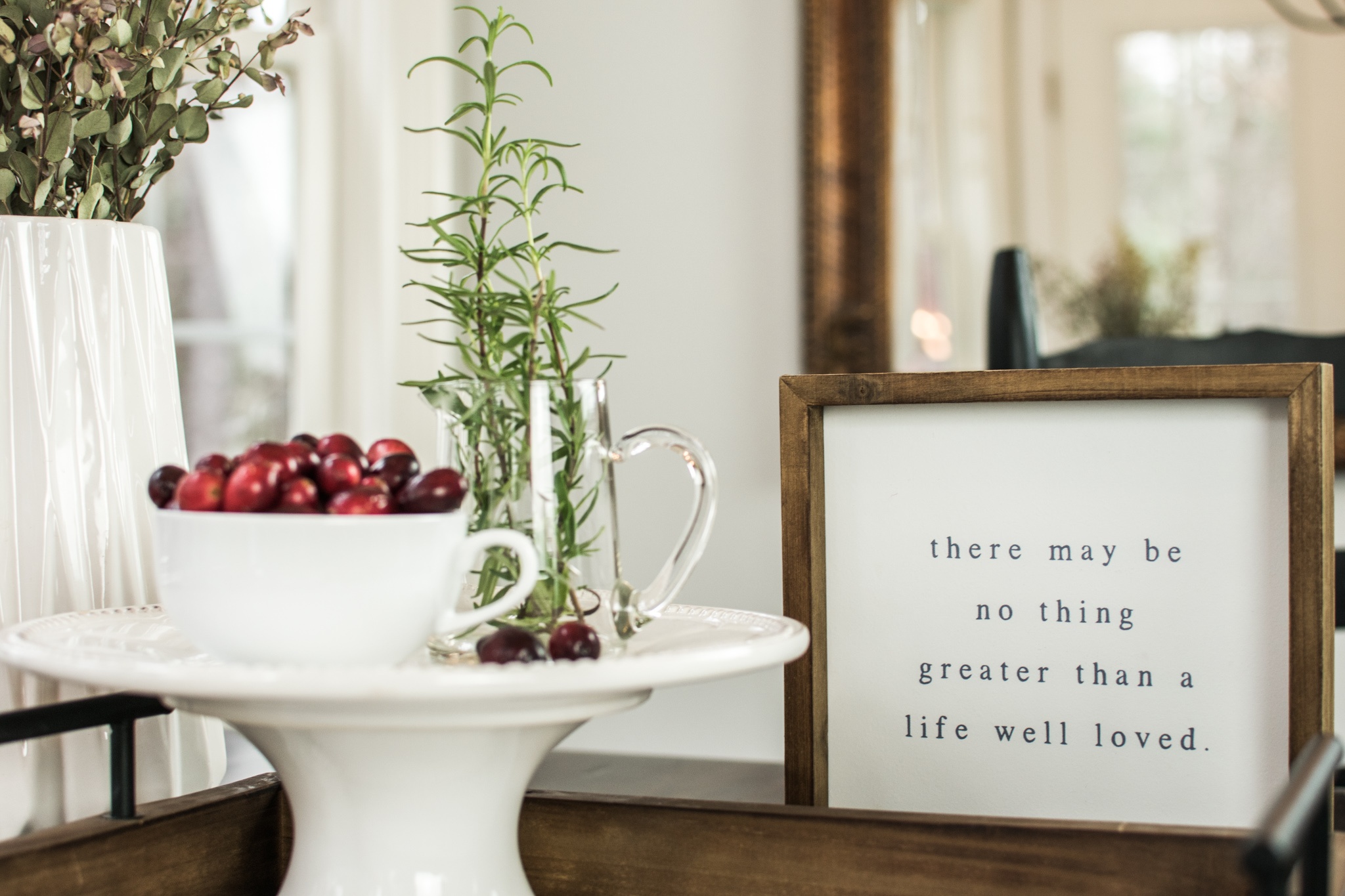 Make The Most Of Self Serve Stations
The best gatherings are spent socializing and enjoying each other's company. You can balance being a good host but enjoying the party as well by creating beautiful self serve stations. They're fun instead of lazy. Get creative by using misc. items that tie in with your decor, such as teacups and those antiques you have stashed away. Monogrammed pieces from the past make the perfect addition to hold those neatly sliced garnishes.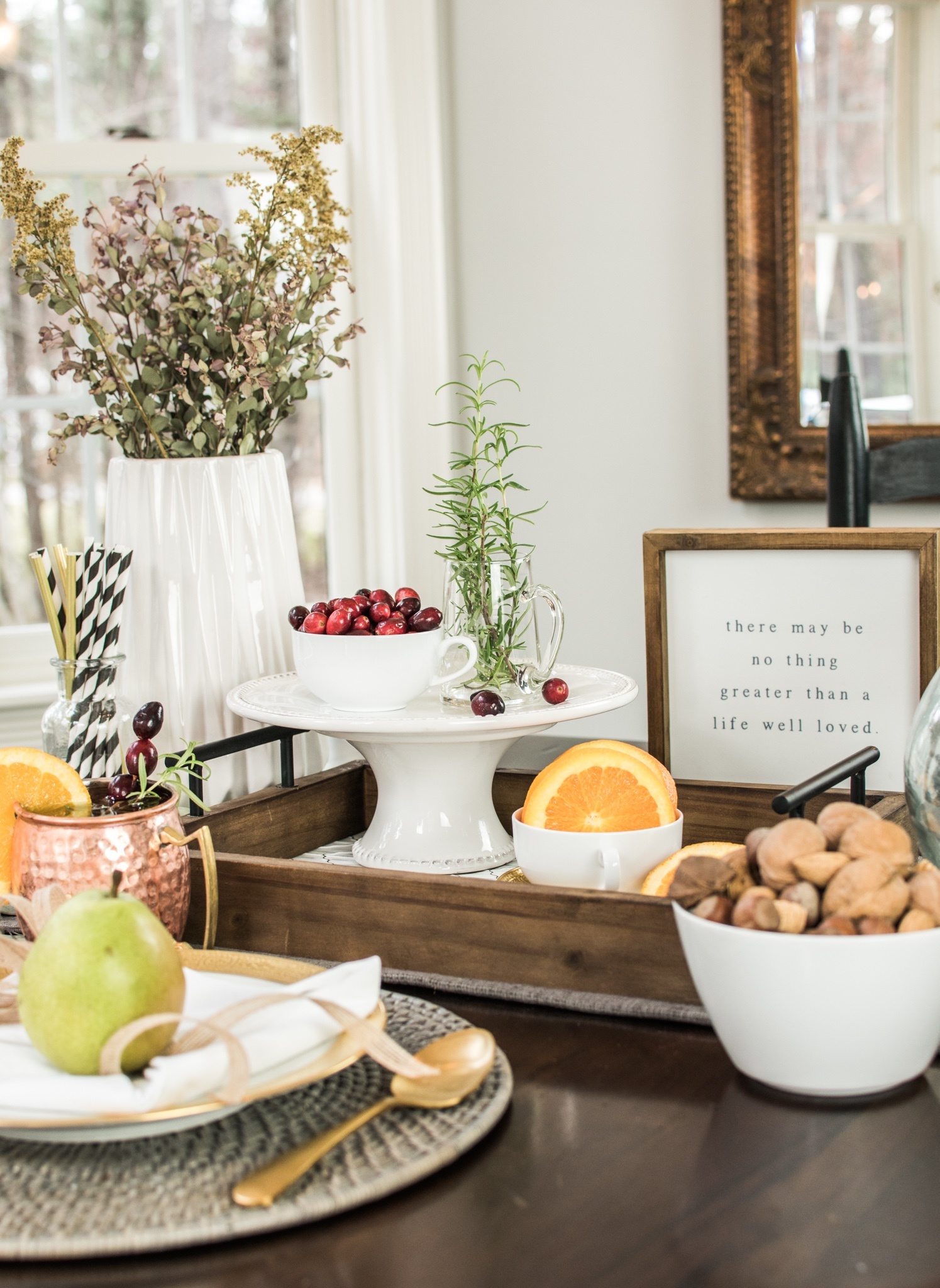 More Reading For You:
Stress Free Holday Table Decorating