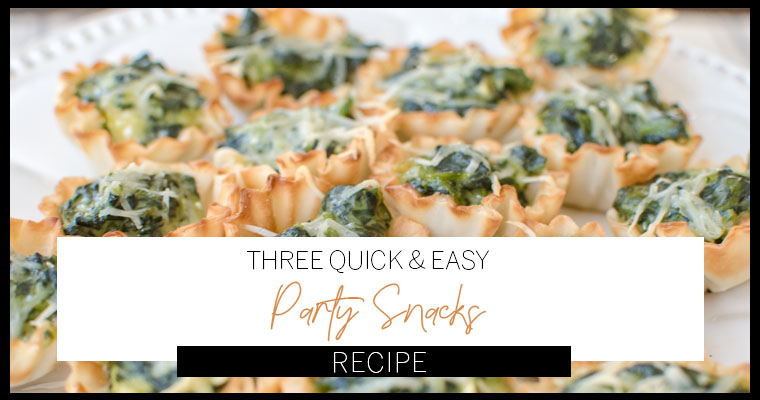 Hey Mamas! Need some last minute- easy proof snacks? I love to entertain, we have parties all the time. What I have learned with hosting success is to stick to easy to make snacks and foods. I would much rather whip up something quick instead of slaving away the whole party! Here are my easy to make, but sure to fly off the plate party snacks. Tested and approved! Heads up though, you'll want to make more than you think because they get munched up in a hurry! Here we go.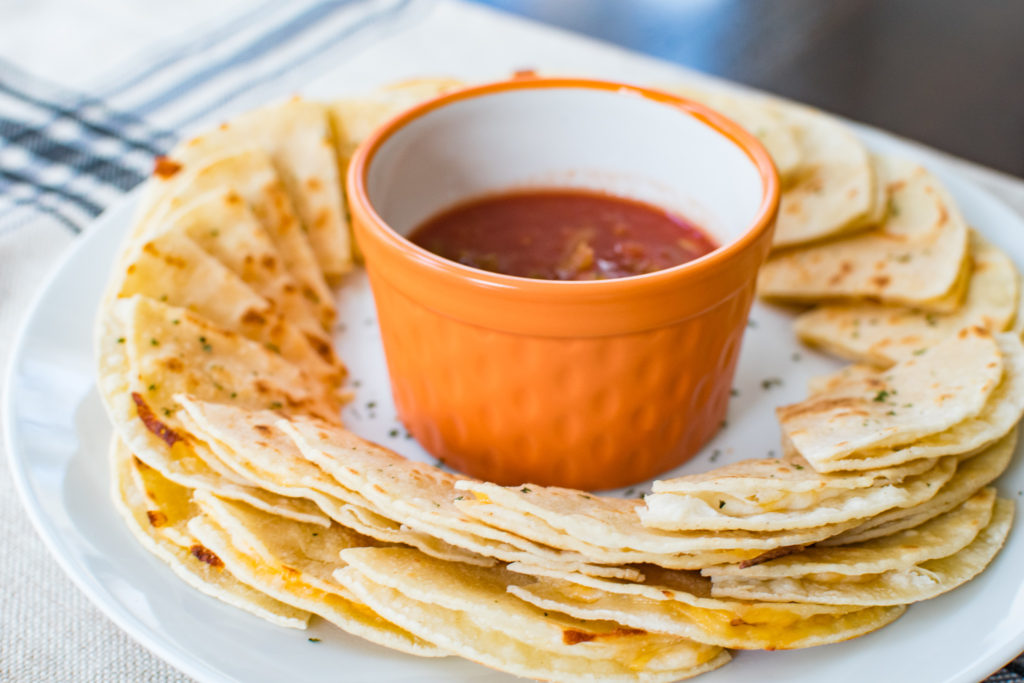 Mini Cheesy Quesadilla Bites
Quesadilla bites are quick to make and delicious with a fresh side of salsa. To really impress, use corn flour tortillas for an authentic and fresh taste. Another secret tip? Buy store-bought salsa and mix in some fresh chopped cilantro. Your guests will think it's fresh and you save a ton of time. To get the pretty bite sizes perfect for plating, use small taco sized tortillas. Easy, peasy, but still party perfect and pretty!
Spinach & Brie Cups- Secret Ingredient Alert!
These are the all-time favorite in my house, I whip them up on the weekends, but always for every party! They're easy to make, and are cheaper than store bought! The secret ingredient? A dollop of marmalade. You won't taste it, just the perfect medley with a hint of sweet. This recipe makes up 30 bites, so serve them all, or freeze half to reheat in a hurry another day!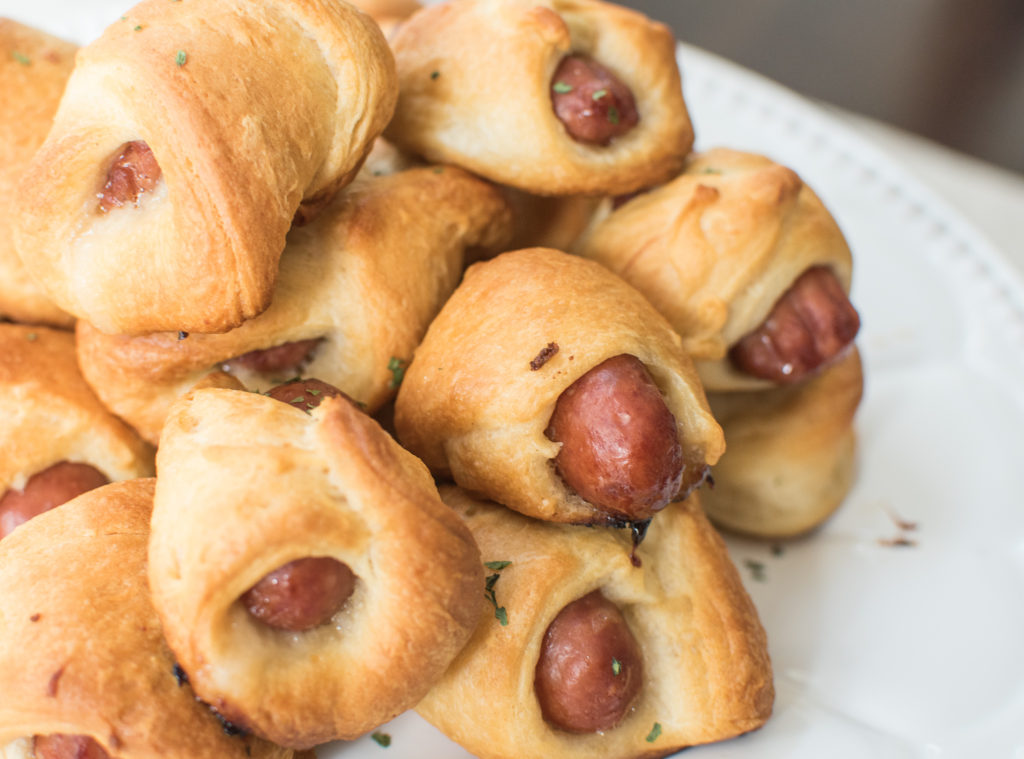 Pigs Do Fly- Off The Plate…
Surprisingly, these are the number one snack to disappear anytime I make them. Kids love them, adults love them, they just vanish. The best part, they are brainless to make- so turn on your favorite show you're streaming and whip up a batch, or 5. All you need is a pack of smoked mini sausages and two cans of Pillsbury croissant dough. Cook them as directed on the Pillsbury package and time how long they last on the plate.
Final Thoughts
Enjoy these snacks, and your party too! Your snacks never have to be super intense, just quick, pretty, and party pleasing good! I always try to spend more time enjoying myself, and shortcuts make that possible! Do you have any favorite snacks? I'd love to hear them! Use the contact form in the menu to send me your favorite recipes so that more Mom's can enjoy them too! You might get featured on the blog. Happy snacking!