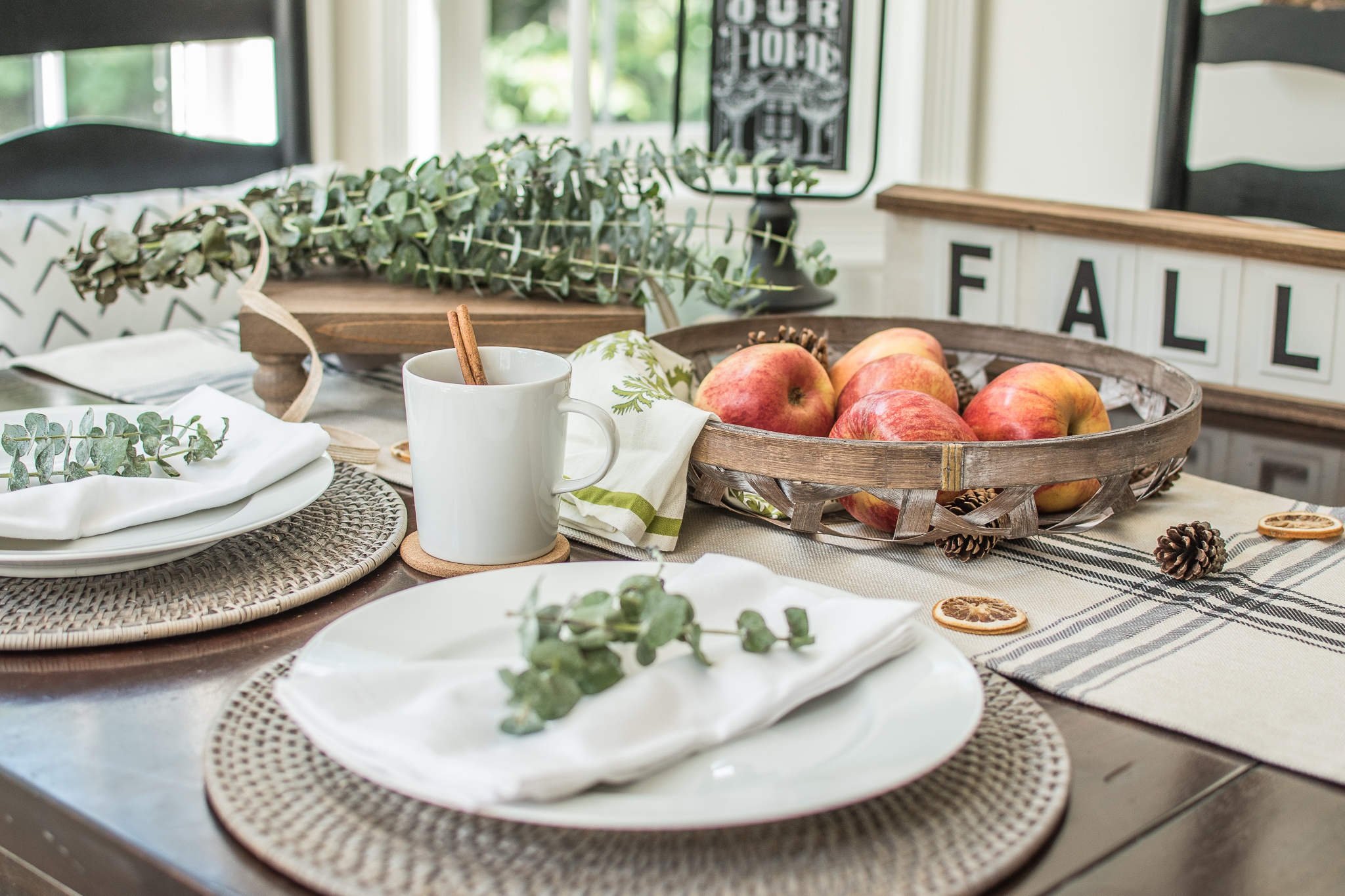 12 Must Know Tips For Stunning Tablescapes
Tables are the heart of our homes, where we gather for meals, dine with our family and friends, and are the true anchor of any festive day. With these simple easy-to-follow tips your tablescape will be an effortless success throughout all the seasons and many days to come. Plus, learn these affordable tips to wow your guests, on a family friendly budget, too!
This post is sponsored by my dear friends at Decocrated- My favorite home decor subscription box that send beautiful pieces right to your front door every single season. Many of their pieces are in each of the photos! Head to Decocrated.com and use code CHELSEY10 to get $10 off your first purchase.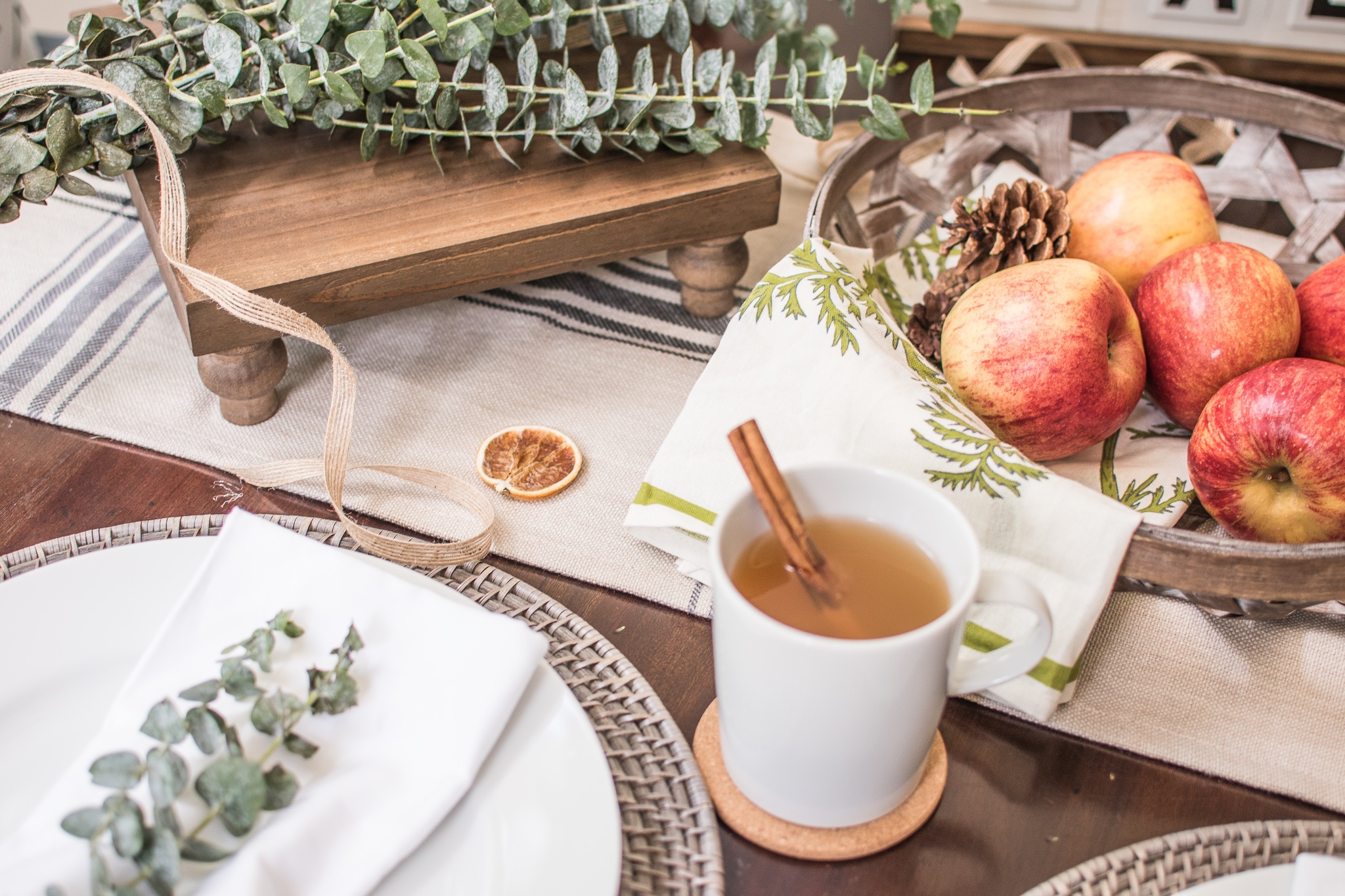 1. Always Use Fresh Greenery
Adding fresh greens to your napkins, bowls, baskets and more bring life to your table. Our favorites are Eucalyptus, or even Baby's Breath! You don't have to spend a ton to elevate your table like expensive bouquets, we find some of the best greenery in the filler section of grocery florals. Check out Whole Foods for $5 bunches to fill your spread.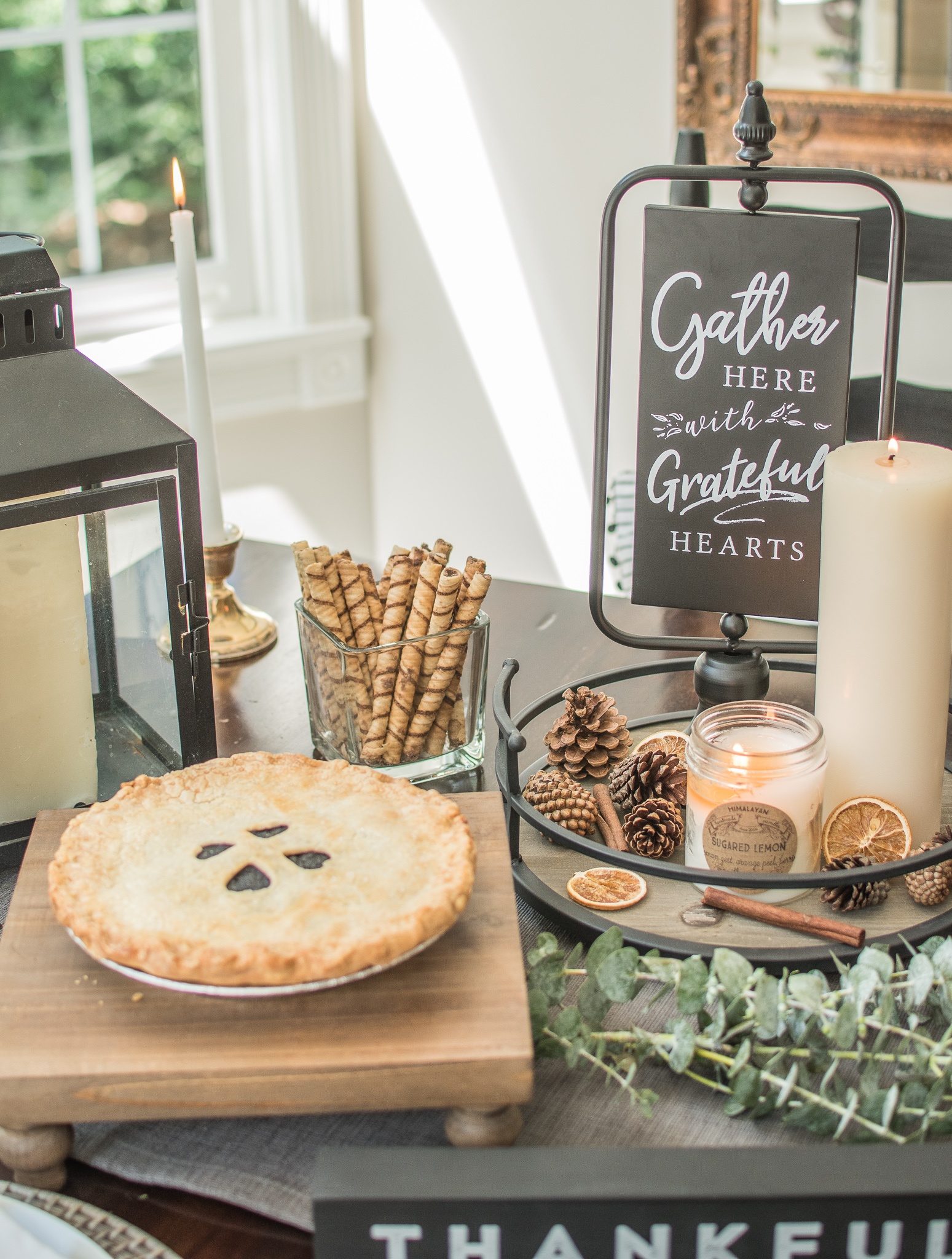 Whether you're serving up a hot pie, a beautiful cake, or even just some apples in a basket, NEVER skip the sweets. Get creative with candy dishes and more, but something inviting makes every table complete. It's will draw everyone in to make the most of the moments we spend together, and really set the mood! – A sweet one that is.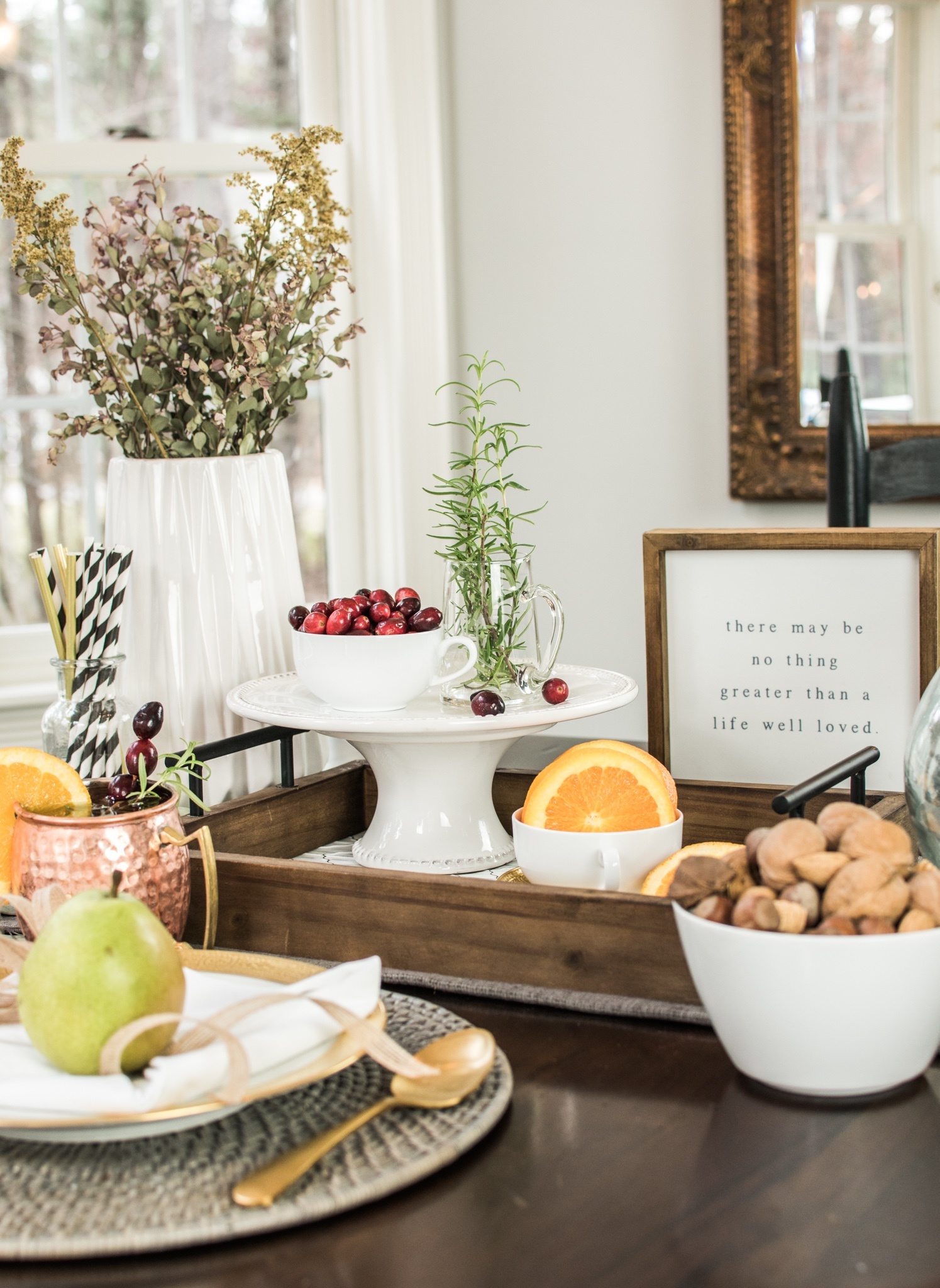 3. Add Height For Interest
When your table feels bare, or missing that special element, check to make sure you have elements with height! Stack trays and more for a layered look, rich in depth! Get creative with your pieces, what can you stack and combine?
PRO TIP: Avoid blocking conversations by moving your centerpiece to the corner of the table and let it flow outward from there. Grab this tray in the 2019 Decocrated Winter Box.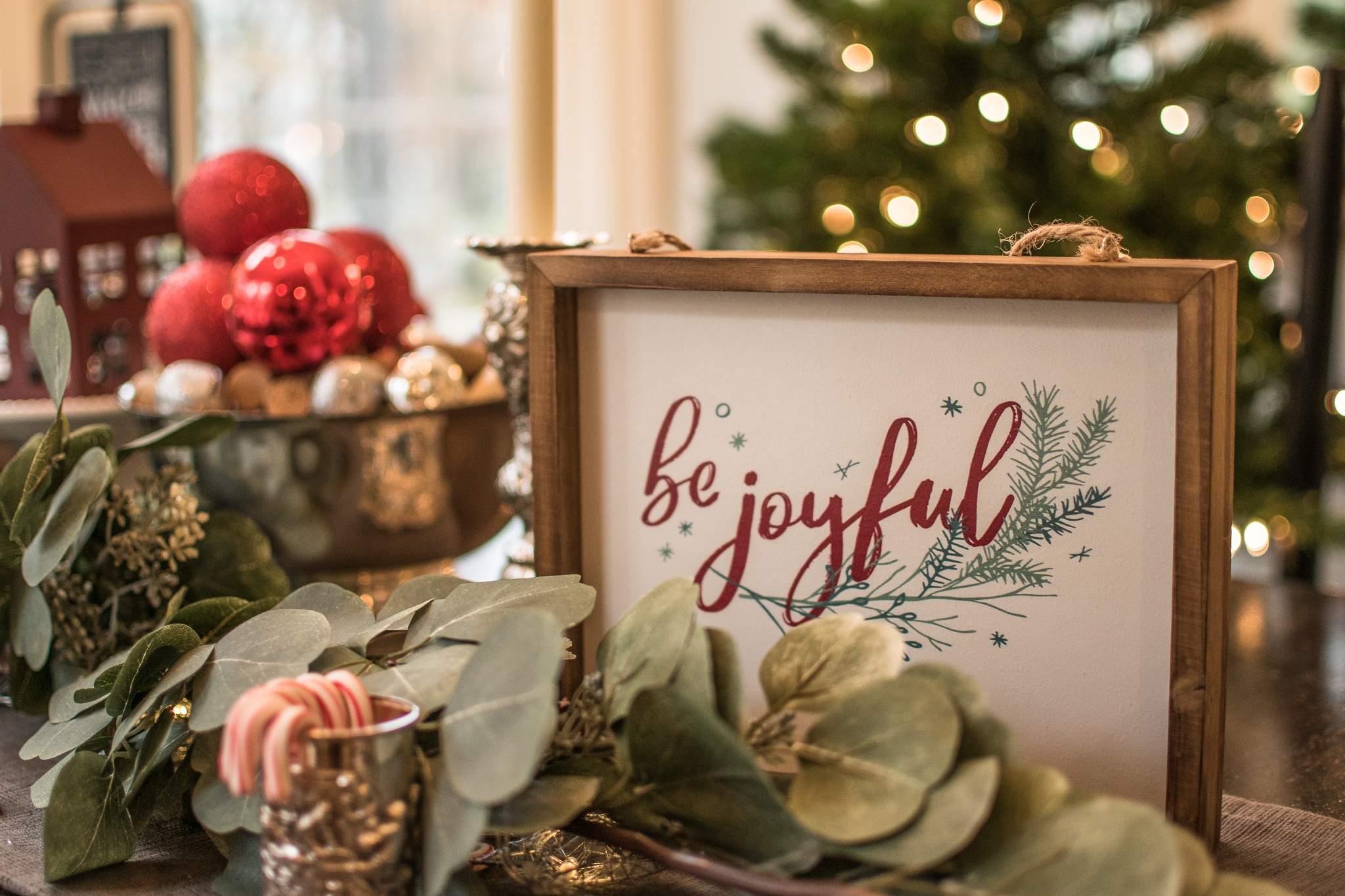 Artwork like signage elevates your tablescapes. Pull pieces from around the home like this one above, or find perfect pieces from thrift stores and more! In a pinch? Frame some 5×7 prints that match the color scheme for your table to add an elegant touch.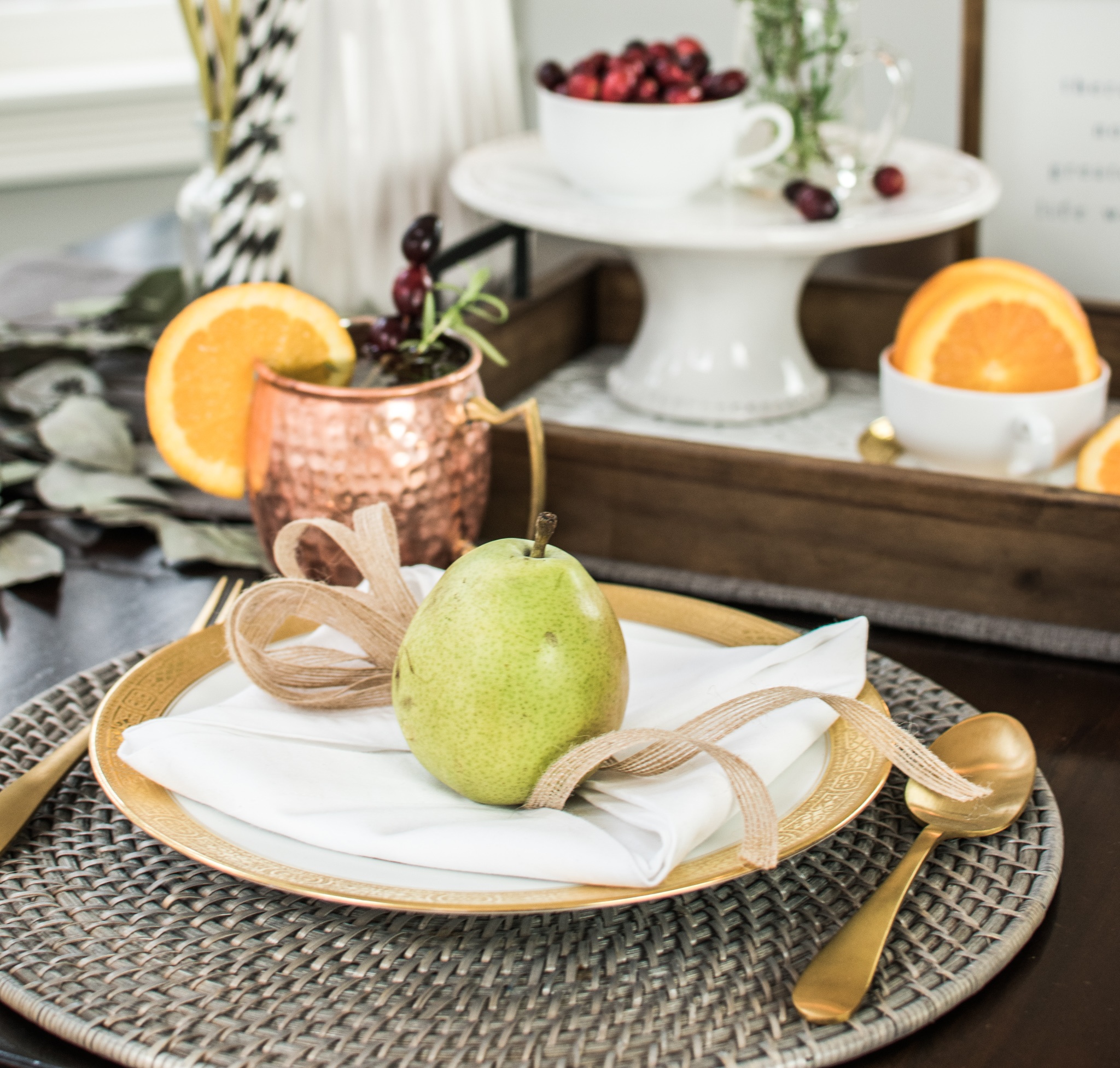 Invest in staples that will stand the test of time, and seamlessly transition you through seasons. We recommend using neutrals that work well with any color scheme. Think napkins, runners, plates, chargers, and trays like this one from the Decocrated 2019 Winter Box. You can rearrange them effortlessly and no one will be the wiser! Don't believe us? Scroll back up and see for yourself!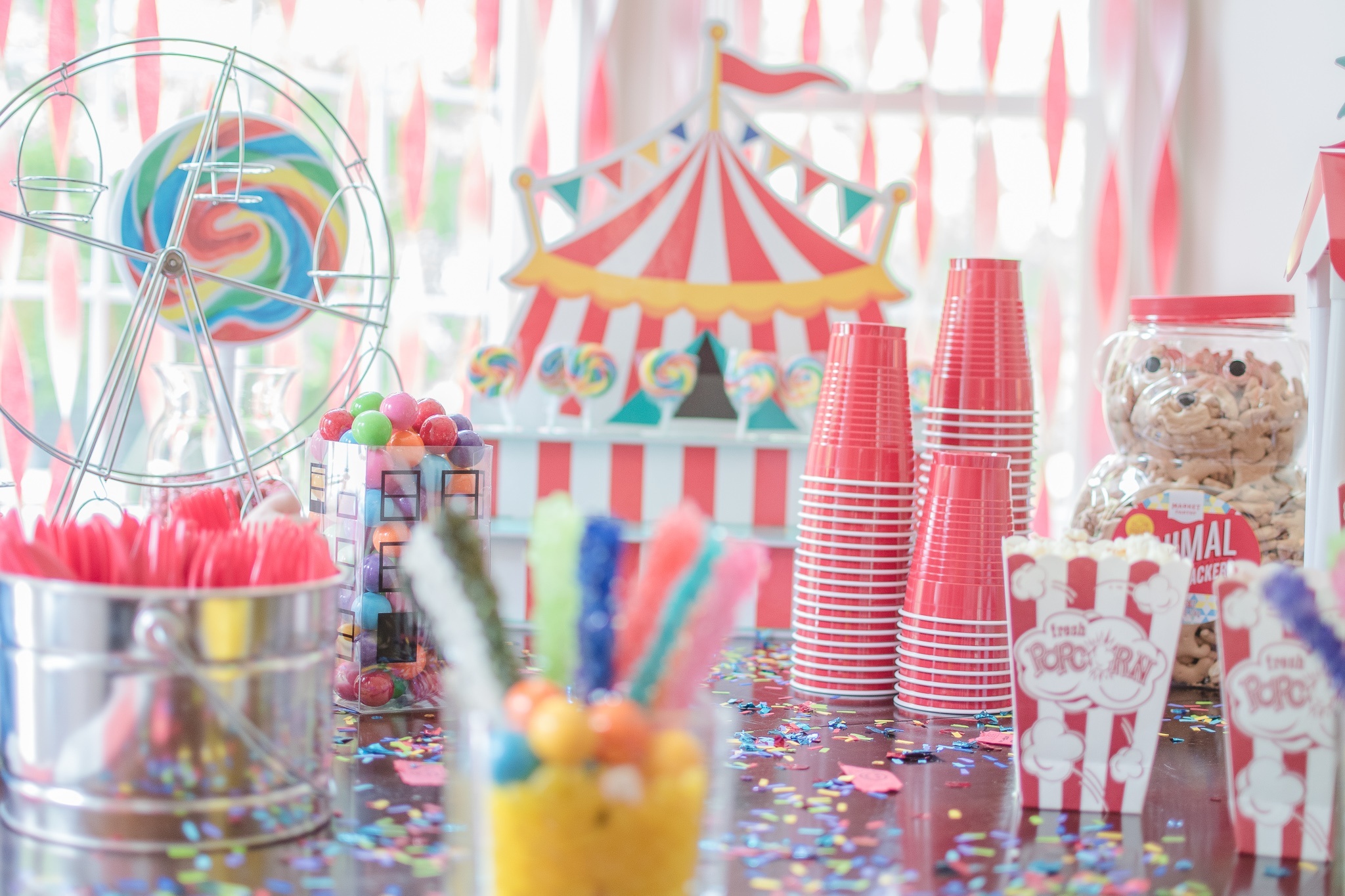 Be the best hostess by leaving must haves within arms reach. Straws, cups, napkins and more. You'll save yourself a ton of time while hosting, plus it really pulls the table together. Don't forget, set the table with ready-grab snacks too! This will really set the table as your anchor to draw everyone together and keep conversation flowing.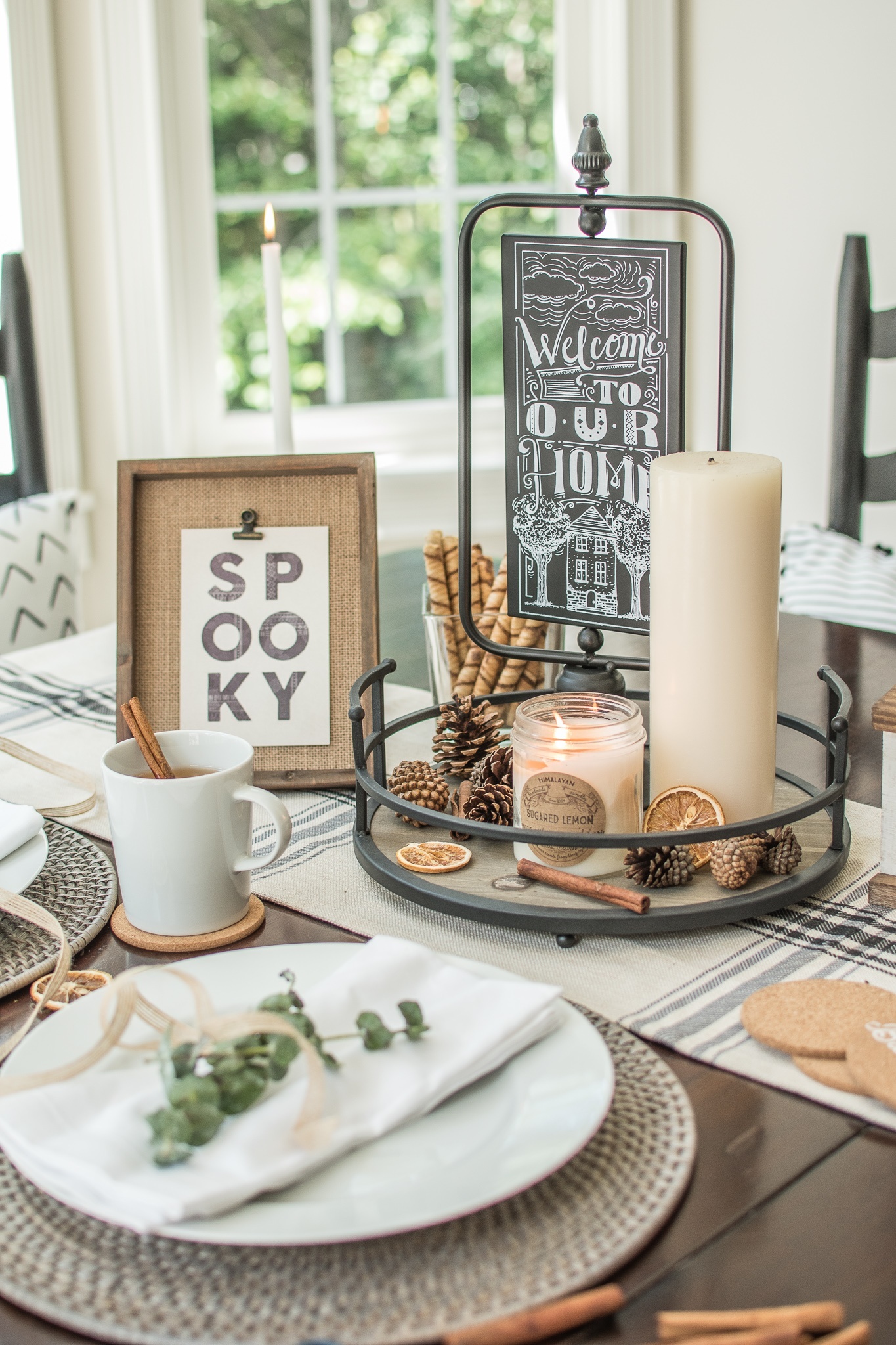 7. Always Incorporate Linens
Never skimp on the linens, be it table runners, napkins, or even a pillow! Take a peek in the corner at the pillow from the Decocrated box (always a great source for quality fabric items that warm up every space). The rule should follow you throughout your entire home, you can never have too many cozy items, but don't forget the tables! Use these to make your dining room especially inviting.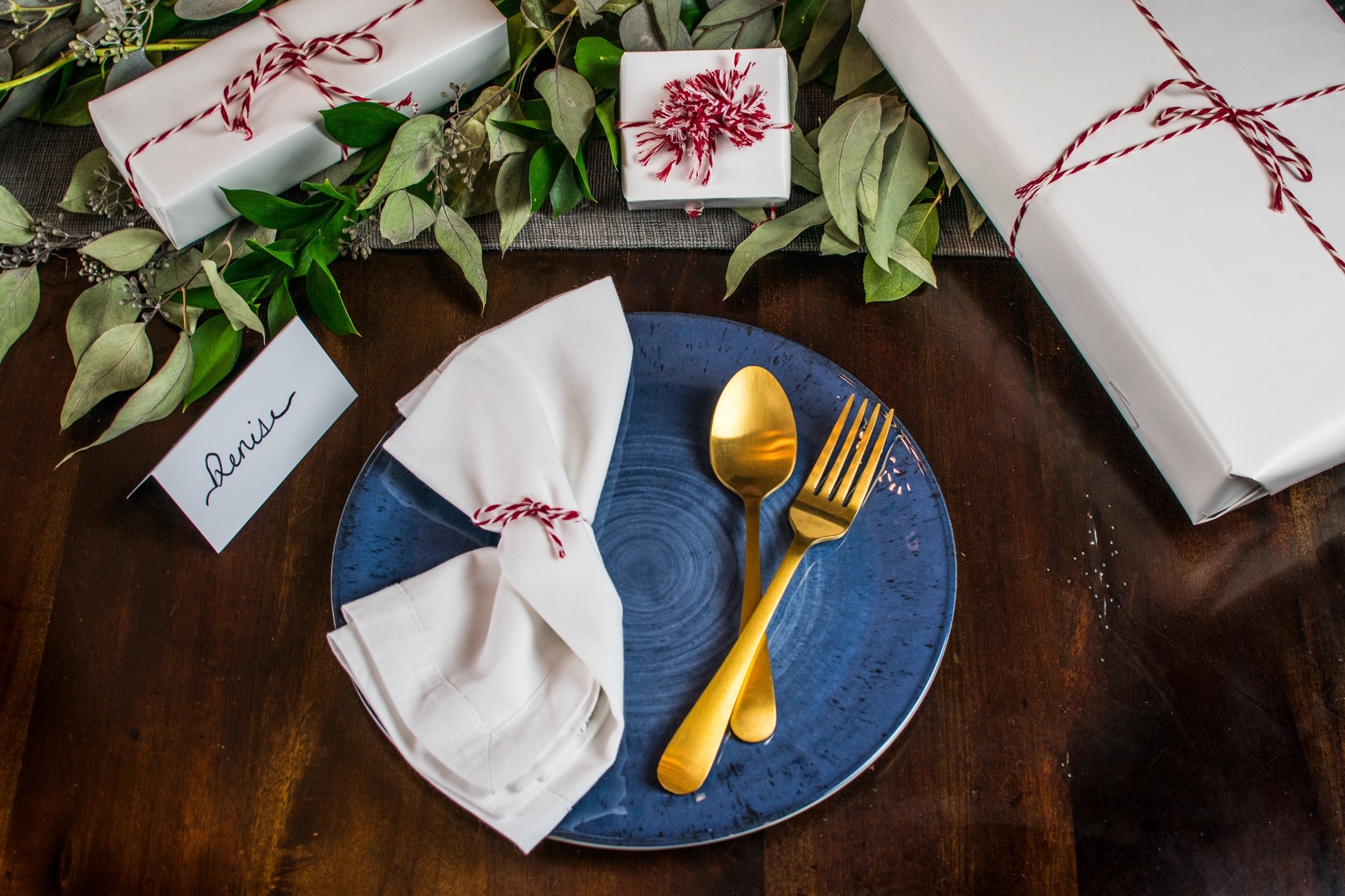 Use inexpensive ribbons and strings to pull together a wow-worthy table for any holiday or season. This is our favorite for Christmas and Thanksgiving. Incorporate the whole look by using the same textile throughout the table. Don't only wrap your napkins, wrap faux presents like above, tie bread baskets and more with the same strings! For $2.99 and under, you have the perfect accessory.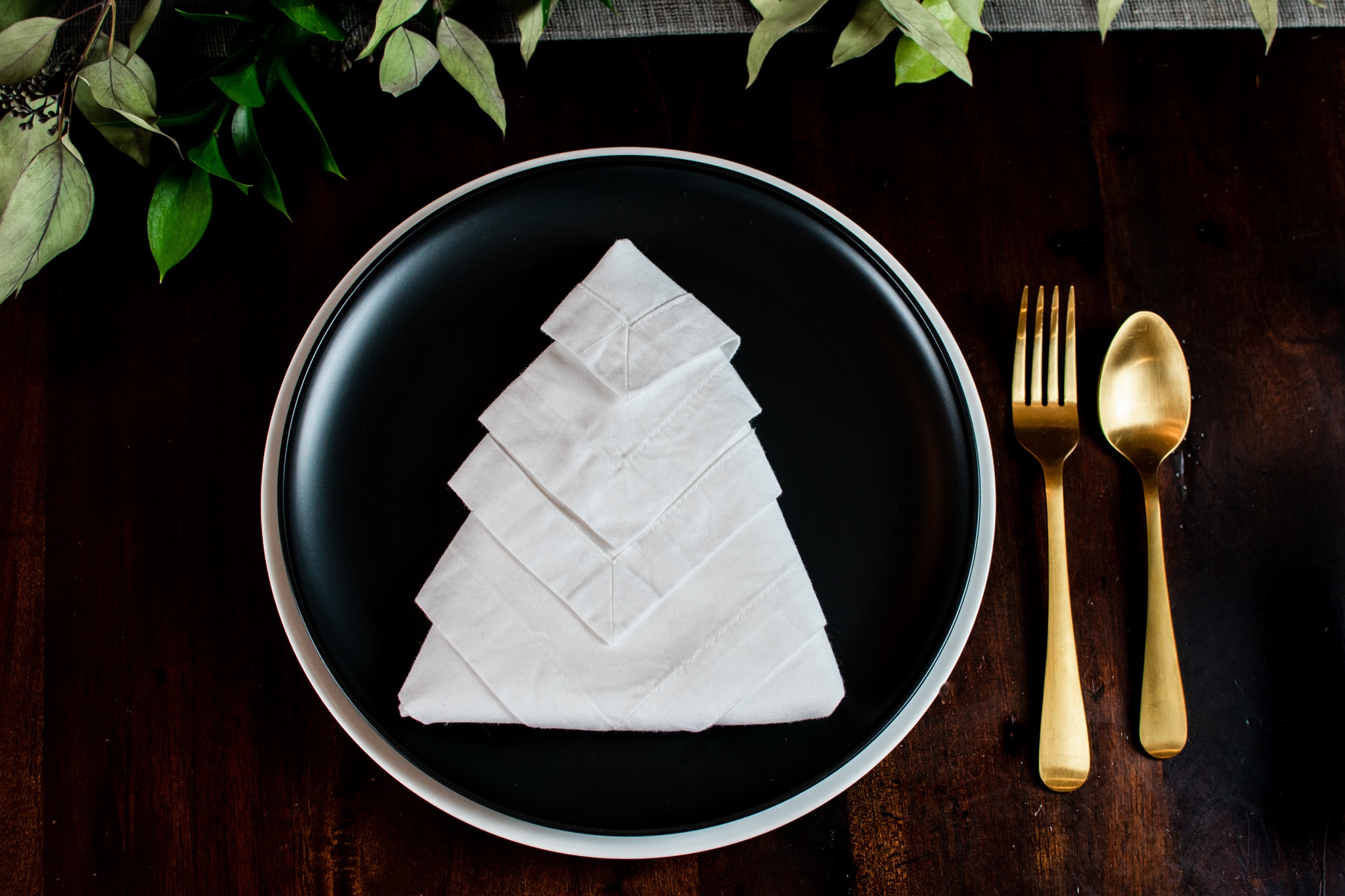 9. Set Your Table & Keep It Set
Keep your table set, even days you're not having guests! Keeping silverware and plates ready to go not only sets the mood, extends your decor, but also makes the home feel elevated and upscale. Yes, regardless of your home size or value, keeping your tablescape will bring out the fancy for everyone! Have fun with simple napkin folds to take you through the season, just wash up and place back that night (or tomorrow morning if the kids keep you busy because they're going wild and don't want to sleep.)
PRO TIP: If you have little ones, remember, involving them in cleaning and setting the table is fun! Don't worry about it getting messed up, have fun teaching them how to learn wonderful things like where spoons or forks go, how to fold for their fine motor skills. Make it a fun family routine.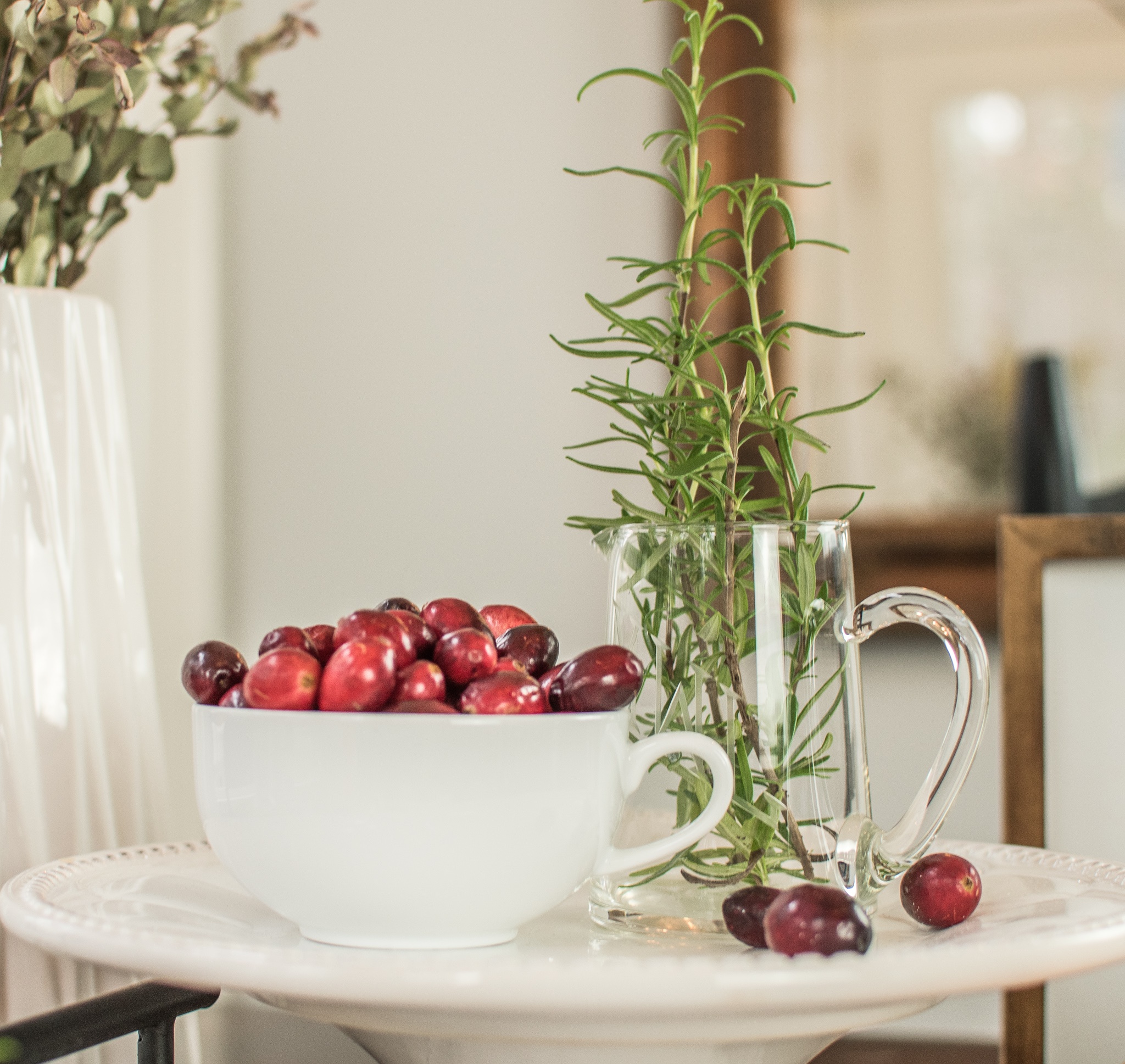 10. Repurpose Misc. Items
Dig into your china cabinet for this one! Repurpose old items like antique baby cups, teacups and more for a unique look. Random keepsakes give your settings more life, and are great conversation pieces. Use them for garnishing stations, to hold seasonal items like cinnamon sticks, and more!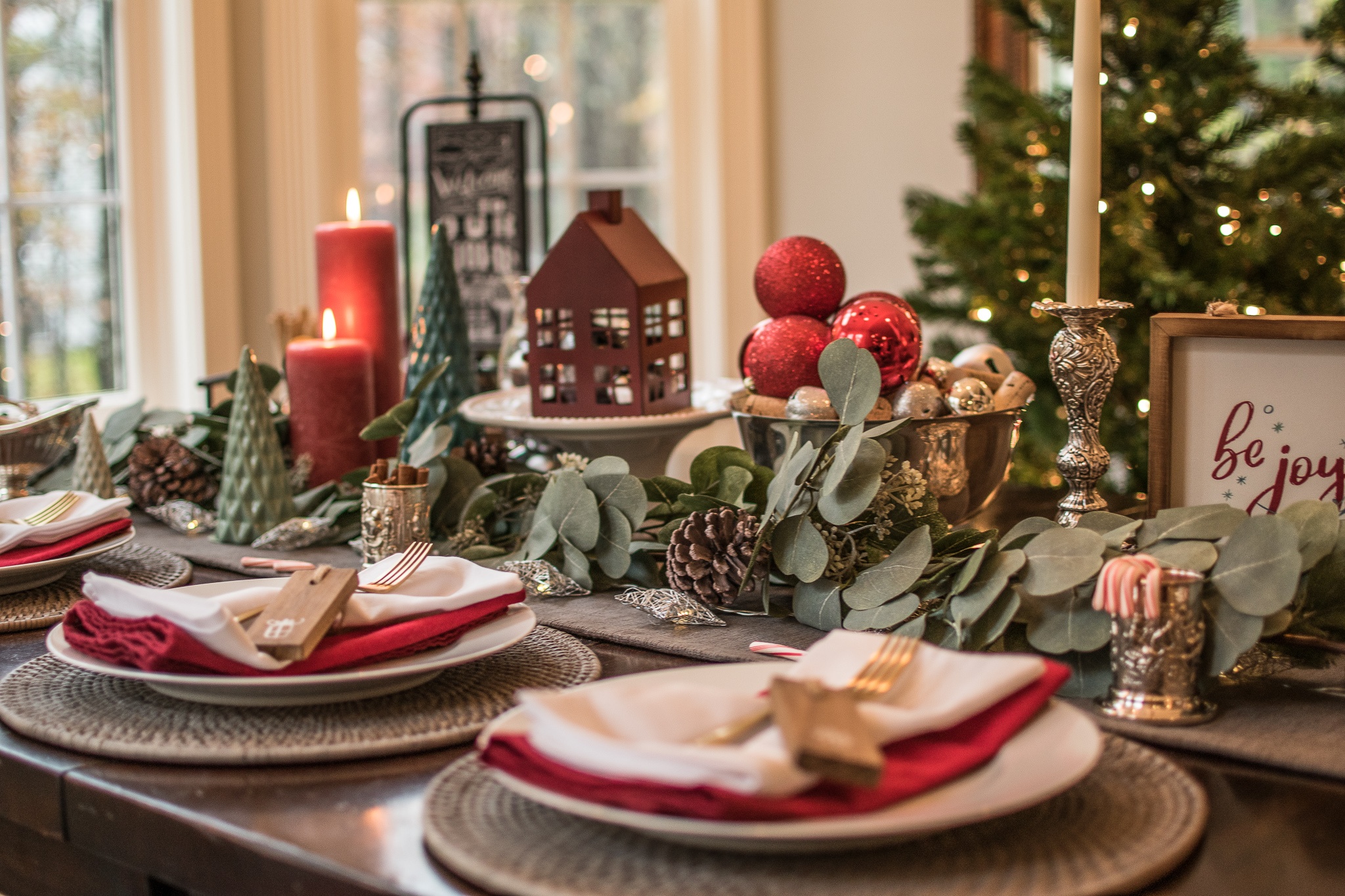 Add layers to your tablescape for a dramatic look. Use multiple napkins to give your plates an elegant touch. Use multiple garlands down the table to give depth and interest, a string of lights warms up any setting. Layer sizes of decor, with larger, medium and smaller pieces. Don't forget the finishing little (and affordable) details for each season like candy canes strewn across the runner. 
PRO TIP: Start with larger items, then add your garland, and finish by filling in spaces with your smaller pieces up front. Check around the table to be sure everything can be seen to know if your placement is just right.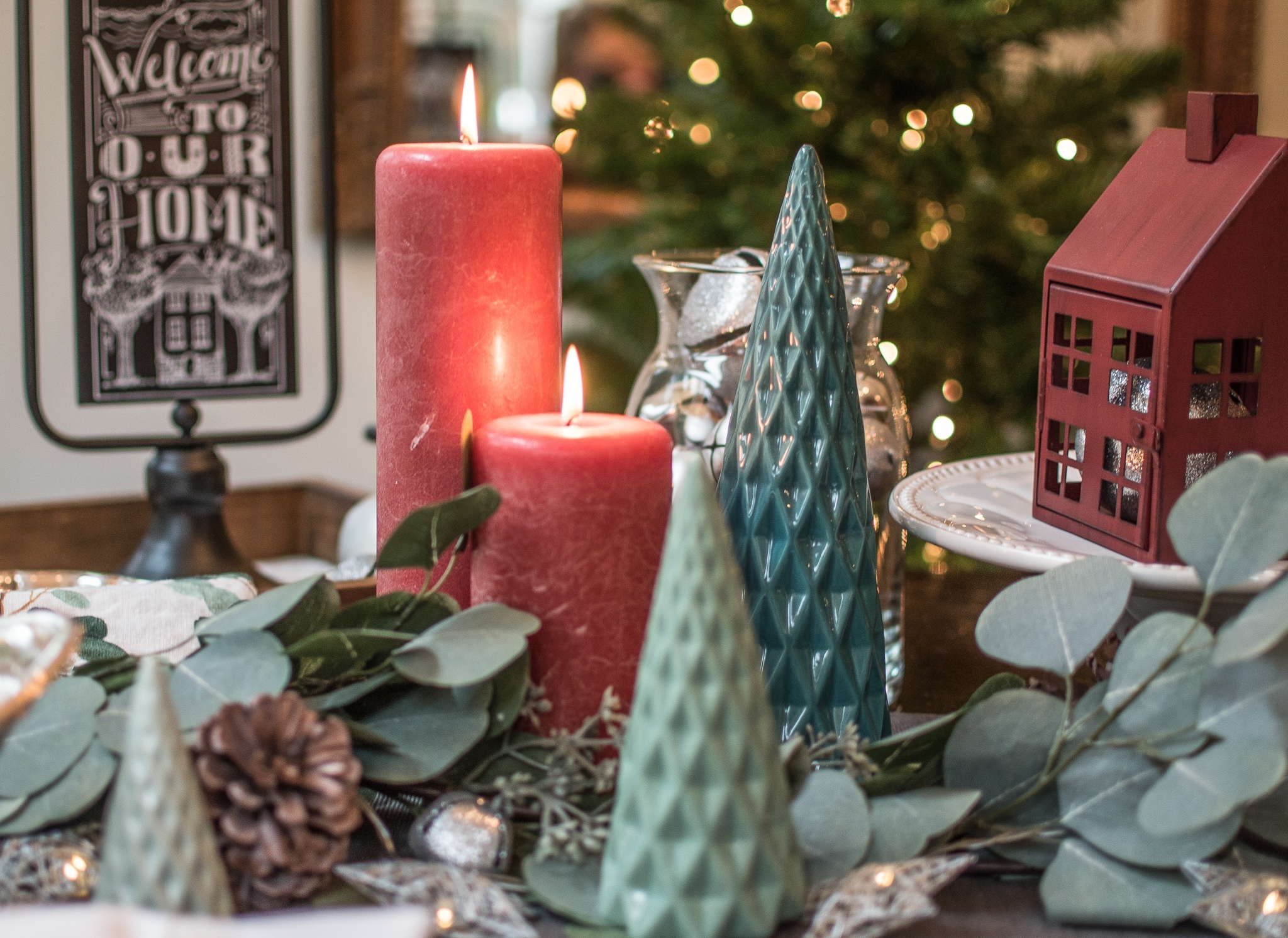 12. Use A Cohesive Color Scheme
Pick a color scheme and stick with it, this is the easiest way to guide your tables. Don't forget to check the hues from those colors or greenery too! This is a perfect example of sticking to cool colored greenery and blues to keep a merry flow. Use at least three colors and make sure it ties in with the theme you're going for. 
These beautiful trees are available in the Winter Decocrated Box